Fluffy Audio offers a colossal bundle of 5 Kontakt instruments and 1 special bonus instrument ($475 total value) for only $99.
Fluffy Audio instruments are beautifully created with a lot of character and nice interfaces.This deal expires on May 3rd. Don't miss out!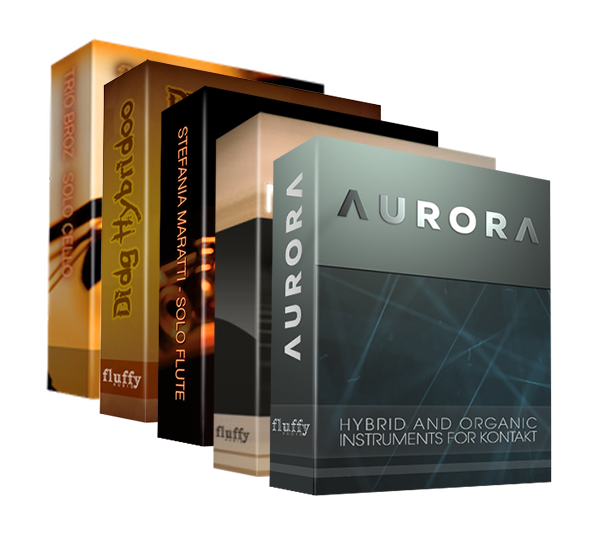 Five Unique Products Included ($475 value)
AURORA ($149 value)
Stefania Maratti – Solo Flute ($109 value)
Trio Broz: Solo Cello ($109 value)
My Vibes ($69 value)
Didghybridoo ($39 value)
Galichon from Rinascimento (Bonus)
Key Features
20GB NCW compressed sample pool
Over 22,000 samples available
Animated GUI with many configurable parameters
Ready-to-play presets
More than 200 unique sound sources (multisampled instruments)
Arpeggiator and Polystep modes (AURORA)
Requires full retail version of Kontakt
Youtube Video
https://www.youtube.com/embed/videoseri ... IpihSCkcpA
Soundcloud Playlist
https://soundcloud.com/fluffyaudio/sets/apd-bundle
Deal ends on May 3rd.
More info:
https://audioplugin.deals