You are here
Sequenz Keyboard stands?
Anyone used the Sequenz multi-tier keyboard stands? I'm considering acquiring one but would appreciate any existing user feedback...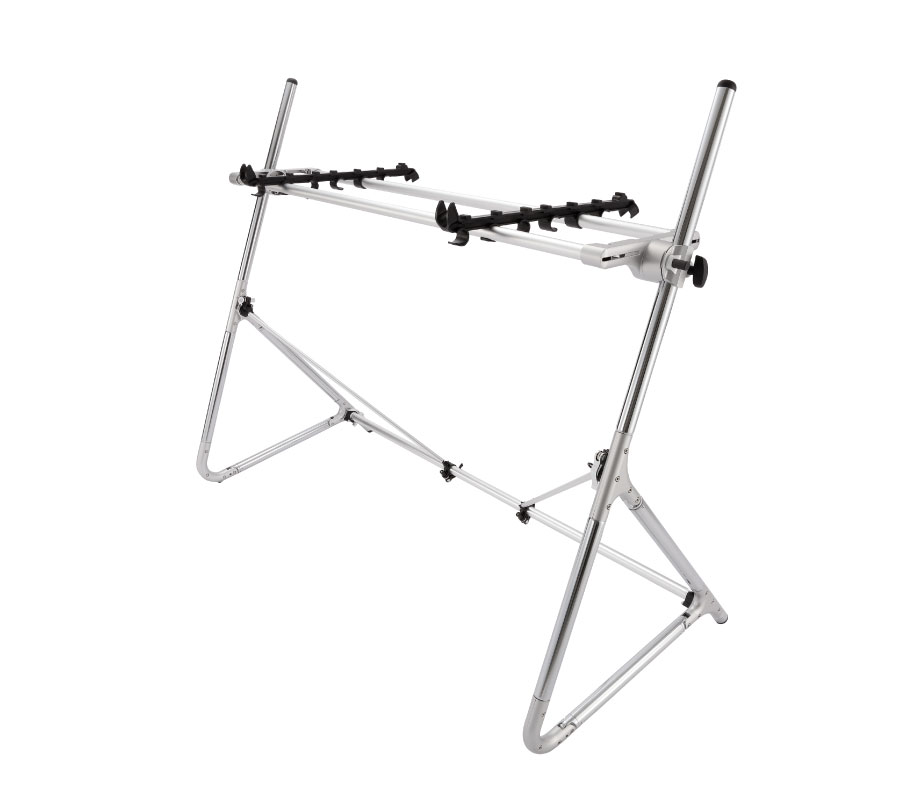 H



Hugh Robjohns
Moderator
Posts: 27039
Joined: Fri Jul 25, 2003 12:00 am
Location: Worcestershire, UK
Technical Editor, Sound On Sound
---
Hopefully, it's not too annoying to reply with zero experience of the product but....

They look really nice but pretty expensive. Jaspers look good value by comparison especially for permanent/semi permanent installations and it looks like you can get a 4 tier Jaspers for the same price as a single sequenz.



fatbenelton
Frequent Poster
Posts: 597
Joined: Thu Aug 22, 2002 12:00 am
Location: Liverpool, UK
Jonny
---
Not annoying at all.

I have looked at the Jaspers, and they are obviously versatile and attractively priced... But they don't look anything like as well engineered -- although that impression is purely from the pics -- I've not laid my hands on one yet.

I'm guessing you get what you pay for... But I'm interested to hear from anyone who has used one.

H



Hugh Robjohns
Moderator
Posts: 27039
Joined: Fri Jul 25, 2003 12:00 am
Location: Worcestershire, UK
Technical Editor, Sound On Sound
---
I think that you'll be breaking new ground on this one Hugh, and I'm fairly curious as well. If they are as well built as they look (and they do look very sexy), then I might take a look for posh gigs.

Saying that, the one advantage that the Jasper stands have is that, being a little less robust, you can customise them with little more than a hacksaw and some elbow grease. So I was able to make one just how I wanted it for live - the right size and layout and once you add a cheap star cloth, it's all neatly tucked away (ditto my beer belly and chunk legs)

:bouncy:



Dave B
Jedi Poster
Posts: 5486
Joined: Thu Apr 03, 2003 12:00 am
Location: Maidenhead
Veni, Vidi, Aesculi (I came, I saw, I conkered)
---



Hugh Robjohns
Moderator
Posts: 27039
Joined: Fri Jul 25, 2003 12:00 am
Location: Worcestershire, UK
Technical Editor, Sound On Sound
---
---