For just $89.99, get this epic deal featuring 3 libraries from
Composers Tools
at an amazing 79% off($335 savings)!
First in the bundle is the
ABC ENGINE BUNDLE
, a collection of 3 products using the same interface, allowing you to share snapshots or settings between patches. Second is
Eris
, a must have for those who expect deep tones and huge evolving spaces in their productions. And third is
Eris Stringis
'https://audioplugin.deals/'
which will quickly become an essential addition to your main strings library.
All libraries require the full retail version of Kontakt.
Deal Page:
https://audioplugin.deals
Deal Ends September 5th.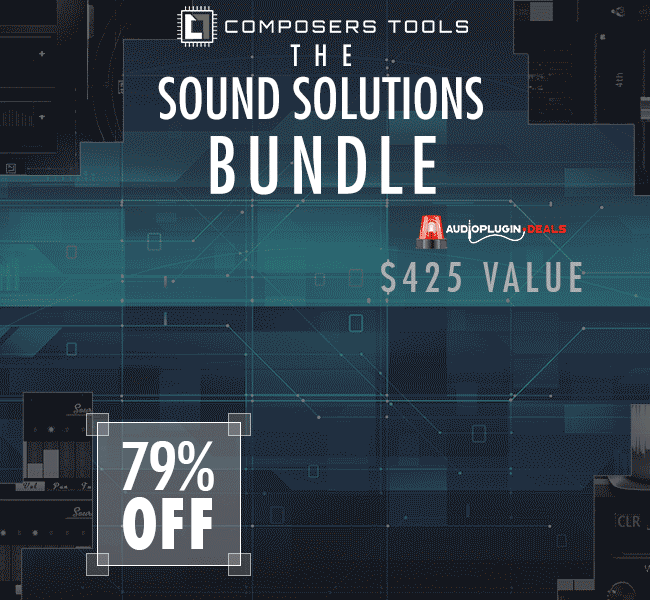 IN THIS BUNDLE ($425 value)
SoundCloud Playlist
https://soundcloud.com/composerstools/sets/2018-demo-songs
Youtube Video
https://youtu.be/whFtsV5hME8
This is a limited time offer, don't miss out.