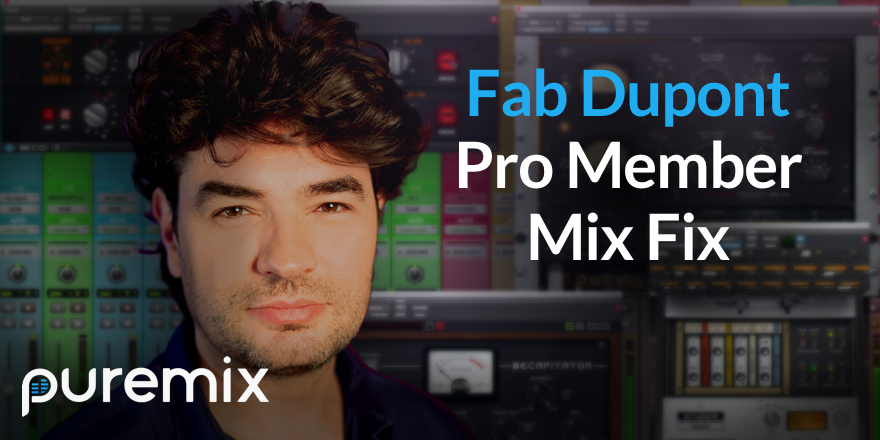 https://www.youtube.com/watch?v=IzgdBv4JxGg
Mix Engineers, we all love getting sessions where everything is in phase, the right mic was used for the right instrument, and the audio is bursting with deep warmth found in our favorite Pro Studios equipped with all the tools for the job.
What if the project wasn't recorded at a professional studio, the high hat bleeds into the snare mic, the mono overhead is unfocused, the tom mics were a little far away from the toms, and the vocal was recorded with an SM58?
Mike Brown and the band "Gladhand" obliged to our Pro Member request to send a session recorded in a home studio with common problems.
Watch as Grammy Award Winning Engineer, Fabrice Dupont, deals with everyday challenges to extract a vibe that is consistent with the band's intent and deliver a stellar mix from source tracks that need a little love, exclusively at pureMix.net
Full tutorial, click here -
https://www.puremix.net/video/member-mix-fix-with-fab-dupont.html