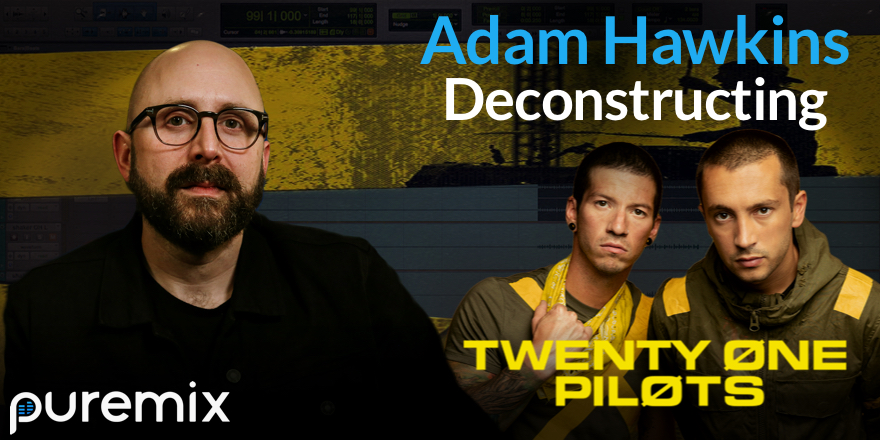 https://www.youtube.com/watch?v=PYUEu50a4tM&t=6s
It's here!
Adam Hawkins deconstructing his mix of twenty one pilots hit song "Chlorine".
In this exclusive mixing tutorial, Adam opens up his final session and shows you his process of mixing this incredible production from twenty one pilots.
This is an in-depth look at what it's like to mix a song from one of the world's largest bands while dealing with tight deadlines and a distinct sonic signature, where the goal is to enhance and maintain the artist's vision.
Adam Hawkins deconstructs twenty one pilot "Chlorine", only at pureMix.net
For full tutorial click here -
https://www.puremix.net/video/inside-the-mix-twenty-one-pilots-with-adam-hawkins.html