Dear SOS members and readers,
Let me introduce you to a new soundset for Bazille.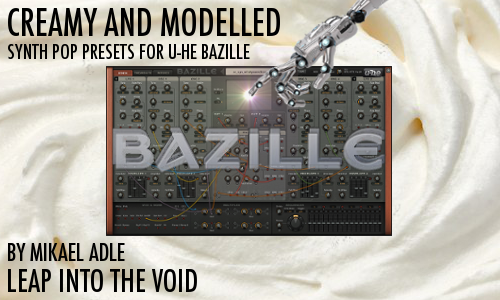 Creamy And Modelled
is a collection of synths, pads, leads, basses and plucks for your epic pop, synth and electronic milestones.
From the infinite possibilities of the intriguing oscillators inside Bazille, Leap Into The Void dwells deep into the present and the past with creation and recreation of new and classic synth sounds. All with surgical detail and the twist of a Leap Into The Void.
Artists of inspiration worth mentioning for this set come all the way from Depeche to Jarre to Modern Talking to Michael Jackson to Avicii to Taylor Swift, you get the drift.
Product page.
Thanks for reading.
Mikael Adle
Leap Into The Void