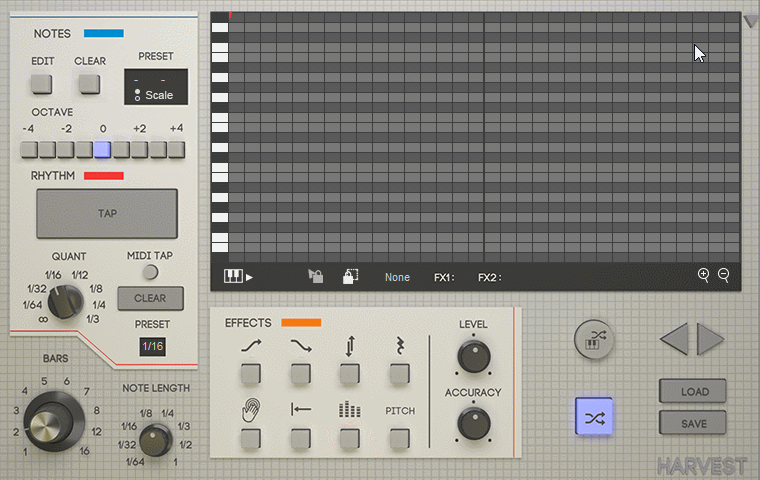 Hello! I'm Gabe, the founder of Harvest Plugins.
Just wanted to mention that we recently uploaded our latest versions of Harvest, which include AU versions for use with Logic Pro X.
For the uninitiated, Harvest is a MIDI Generating plugin. You give it a selection of notes, you give it a rhythm to work with and it generates options based on those parameters. There's a bit more to it than that, but that's the gist.
The Mini version is available for
free
, and the
Full version
is $49. I'd recommend checking out our
videos
page to see what the difference between the two are.
I hope you get something useful out of them! I'll stick around to answer any questions.
Best,
-Gabe