Introducing the GIK Acoustics VISO Booth (Vocal ISOlation Booth)
The attractive and effective vocal booth is perfect for singers, songwriters, voice actors, voice-over artists, YouTube content creators, and podcasters looking to significantly improve recording quality.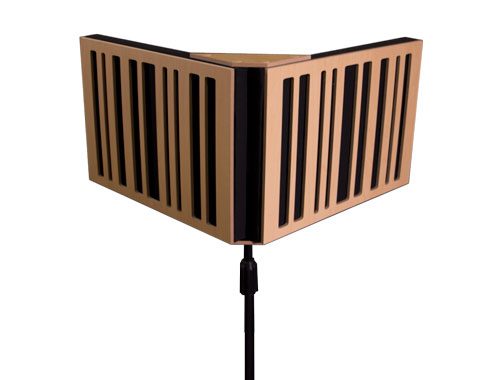 -- Effective Design --
Where others use thin foam which does not absorb troublesome low-mid frequencies, the VISO Booth is designed with same high-quality rigid fiberglass used in our professional product lines to give you control over low-mid and high frequencies.
-- VIDEO --
https://youtu.be/OGIRLLCtk0Y
-- Pre-Sale Special --
Projected to start shipping May 15th
Don't wait — Get 15% OFF with £25.00/ $20 Dollar Deposit!
Normal Retail Price
$89
£90 incl VAT
106€ incl VAT