I'm in supergeek mode again - and have made a 9V DC 'phantom' power supply box (pic below) for my electro acoustic guitar which has an LR Baggs Anthem dual source system.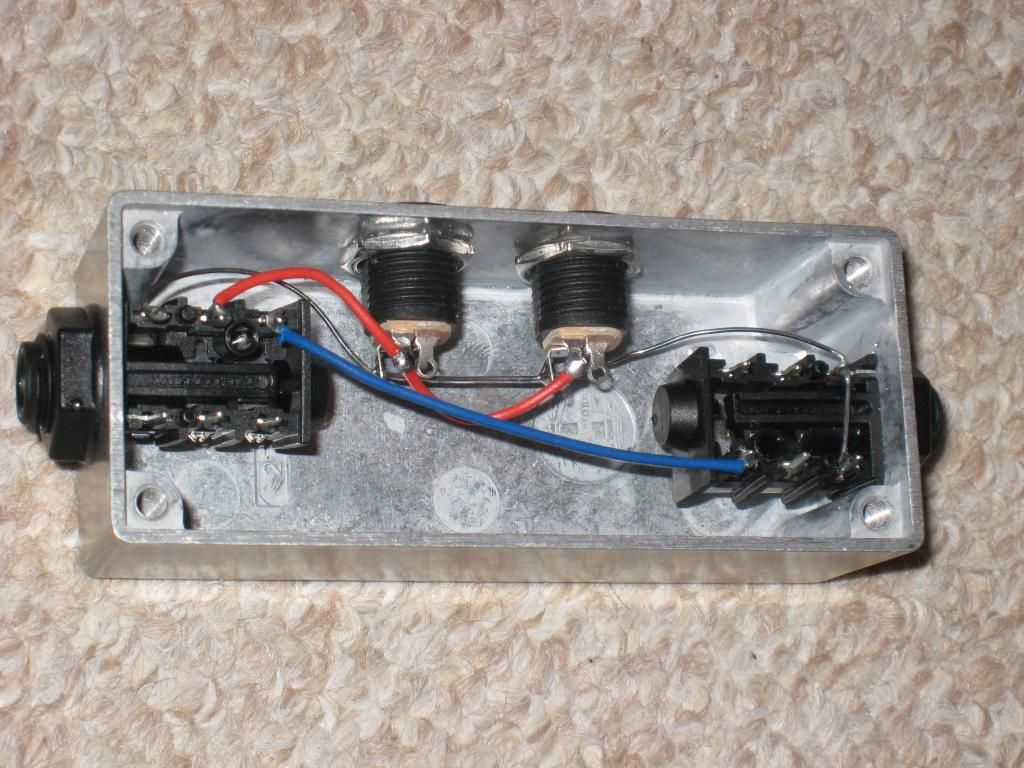 Via the ring of a TRS cable, it delivers 9V DC to the on-board preamp.
It works beautifully if I connect a 9V PP3 battery to my external power supply box. However if I connect a regulated 240V AC to 9V DC power supply adapter - it creates an awful noise.
The Anthem preamp does switch on, evidenced by the power LEDs lighting up, but there is no signal output at all. I'm getting a high-pitched whine and no guitar sound...
I'm fascinated as to why this might be… what do you think?
TRS Socket (on the left) - receives TRS cable from guitar
Tip- signal
Sleeve - ground and 9V DC negative
Ring - 9V DC positive
TS socket (on the right) sends TS cable onward to mixer / amp
9V DC sockets (in and thru) at the top.
+ve is linked to the TRS Ring
-ve is linked to the TRS sleeve / ground
The info below may (or may not) be relevant:
On the guitar I've used a TRRS end-pin socket.
The RING terminal of the default TRS output jack was not connected to the battery, but to a voltage-activated transistor that engages when that terminal is connected to ground. That circuit is between the terminal and the battery. This moves the power switching lead on the existing RING connection to the second RING of the TRRS and opens the standard RING for carrying the power back to the guitar.
I'd be most grateful for your expert opinions...