Glowing orbs
Posted:
Sun Jun 24, 2018 10:22 pm
The quest for the strangest MIDI controllers continues...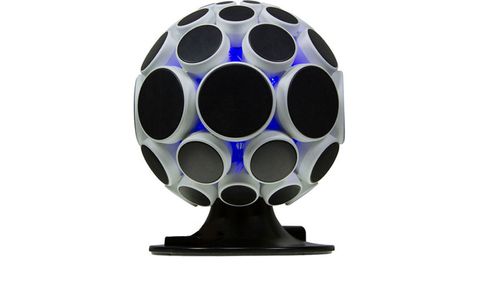 Probably the best performance on the
Alphasphere Nexus
is
this one
by Jason Hou.
("Jason Hou?")
One of these surfaced on eBay the other day and I couldn't resist. It's great! I love instruments that allow me to approach music-making in a new way.
(...sure haven't got anywhere with any of the ways I tried so far... :tongue: )
I also put in an offer on another glowing blue MIDI orb; the Naonext Crystal Ball...and that's turning up next week.
This thing is based on a set of light sensors; it's like D-Beam for octopuses. I'm going to be pretty much all orbed up with these.