Here's a strange-looking thing on eBay...the
Sonica
.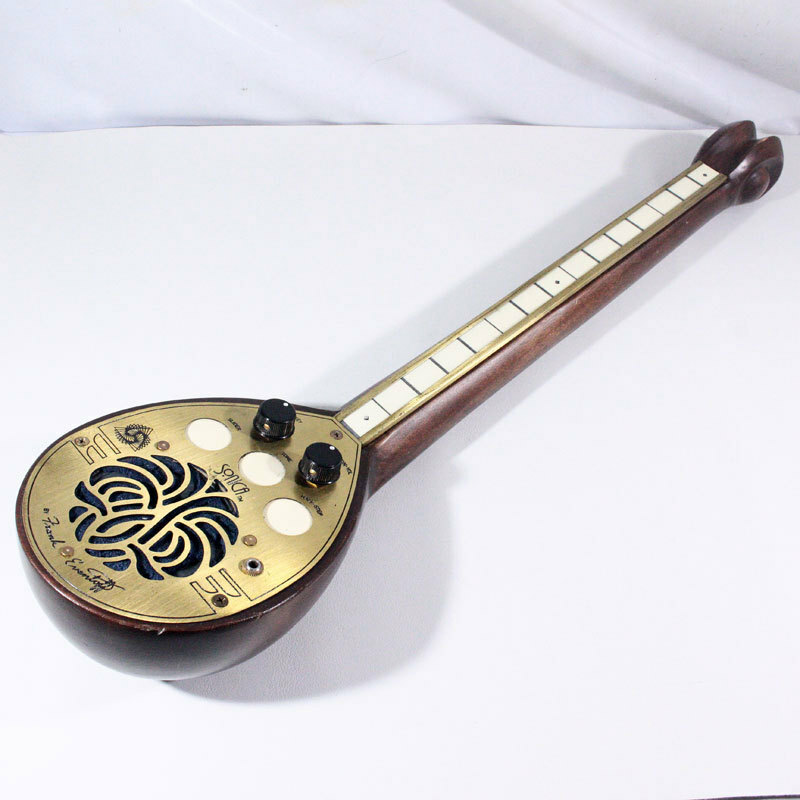 https://www.youtube.com/watch?v=5siT3Qs7vVc
Back in 1977, a guy called Frank Eventoff invented the force-sensing resistor or FSR. These are used in loads of instruments these days AFAIK; all the
KAT percussion
stuff for example.
The first commercial device he made with it was the "Magical Musical Thing", marketed by Mattel...
...and he later refined the concept to create the Sonica around 1979. Around 650 were made in total, in batches of 24. Donna Summer bought one batch to create a Hawaiian Sonica orchestra show.
Frank went on to develop various other instruments, and is still churning out FSR-based devices today, via his company
Sensitronics
.