Dynamic Mike wrote:

Martin Walker wrote:1. Not all synths creative 'perfect' sawtooth, triangle, square waveforms, and sometimes it's those imperfections that generate a certain 'mystique'.

I'm not sure I'm buying the first one, because surely that would be simple to emulate
Yes, it is, but my point was that I assumed that a sawtooth was a sawtooth etc., and it was only when I started seeing oscilloscope traces of those from different hardware synths that I finally realised that this assumed design goal of mine simply wasn't always true in practice.
A couple of practical examples:
1. (IIRC) the 'square' wave on a Minimoog often has a mark/space ratio of perhaps 49/51 rather than the classic 50/50 you would expect, so there isn't necessarily a total absence of even harmonics, while phase anomalies often skew the top of the expected square wave shape.
2. Various sawtooth waves have initial 'transient blips' beyond the assumed vertical attack, while the tooth itself may be curved rather than linear.
Here's some typical real world hardware shapes from an SOS feature by Nick Magnus:
https://www.soundonsound.com/techniques ... ips-part-4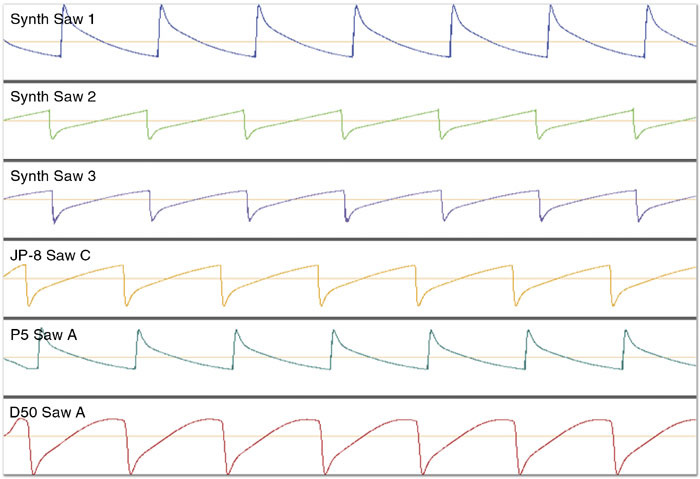 And another related feature you may find illuminating:
https://www.musicradar.com/how-to/can-y ... unterparts
Martin