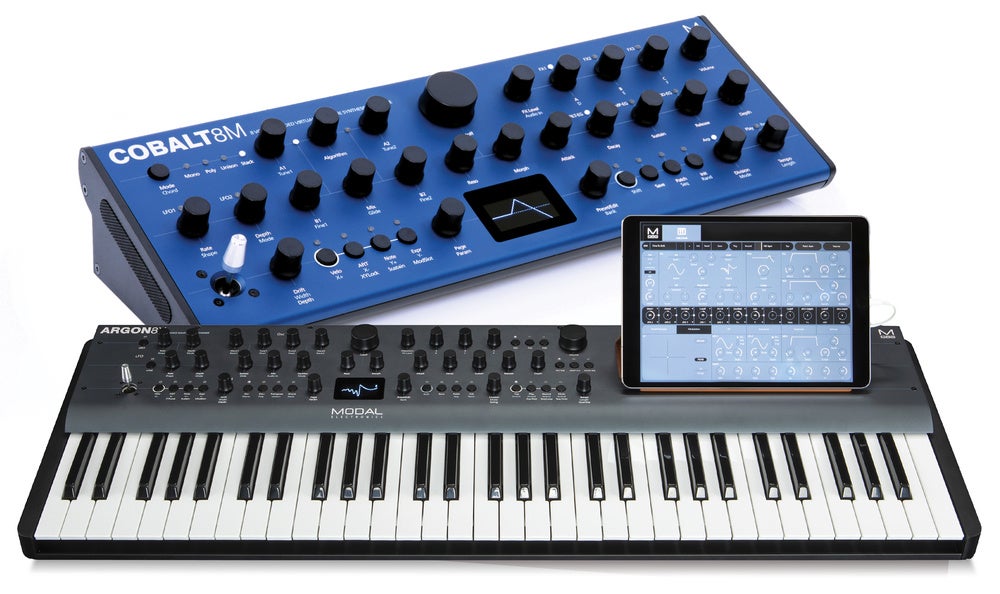 Fancy winning one of these British-designed polysynths from Modal Electronics, worth £1247? Enter today!
Bristol-based synth makers Modal Electronics have quite a  repertoire, having created all sorts of instruments from dinky DIY kit boxes to powerhouse analogue polysynths. Their two newest series both harness the power of digital, but in very different ways.
For this SOS competition, Modal are generously giving away two prizes: one lucky reader will win the ARGON8X keyboard, and a second winner will receive Modal's newly-released COBALT8M desktop/rackmount module (reviewed in SOS February 2021 issue, on sale 21 January).
Enter here
Good luck! Somebody always wins, so maybe it's your turn?