I have had four slabs of 50mm RW3 in my garage for a few years now and a mate wants to treat a corner of his room to record vocals in so I am, now my garage is not freezing, building three acoustic panels, mainly using materials I just have anyway.
First of all I need to make a pair of 50mm thick traps, so I need to build frames to go around them.
I have some 2.4 metre battens so I can saw them in half to get the 1.2 metre length required for the long edge.....(it is a lot easier to build the frame to the size of the Rockwool slab rather than the messy job of cutting the Rockwool slab itself)....
Four of them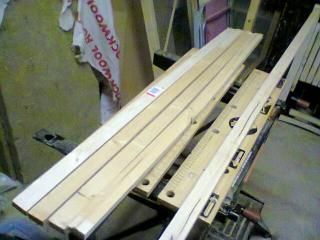 Then I cut lengths of 638mm (the length of the short edge of the Rockwool slab plus the width of the battens) and fitted them to the battens cut to size for the long edges...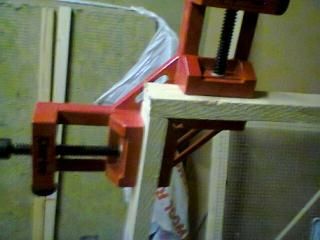 Corner clamps make this part so much easier...