A decision has finally been made! After many conversations with my HVAC engineer and HT we decided to go for the following: The control room will have a 3.5kw Fujitsu ducted split system and the live room will have a 4.3kw system. The models for those interested are:
ARYG12LLTB/AOYG12LALL and ARYG14LLTB/AOYG14LALL The decision was based on many factors including consideration for Static pressure, noise levels and size of the air handling units.
A break in the cold weather meant I could make a concrete pad for the condensers and we had the units delivered this week.
I will be mounting the units, running the pipework and cable leaving the testing, final connections and commissioning to Valdas the engineer. As the refridgerant is hazardous to the environment it is important that none escapes and HVAC engineers have the necessary equipment and expertise to ensure this does not happen. It isn't worth the risk to DIY and in addition the advice and feedback from Valdas has been invaluable and it means I get a valid warranty.
I have to increase the number of attenuators and size of duct to ensure there is satisfactory airflow across the inverter coil to prevent any problems! This will be challenging because the baffled type attenuators are very bulky. So I will be making a different type for the live room which will be smaller in cross section as they won't have baffles but will be 2.1m long! The design comes from RA the book, thanks Roger!
Another order of materials required.
I have been doing a few things like boxing in ducting running cables and more layers of plasterboard etc. I'll have a sweep up and post some fresh images a little later.
Aircon condenser pad prep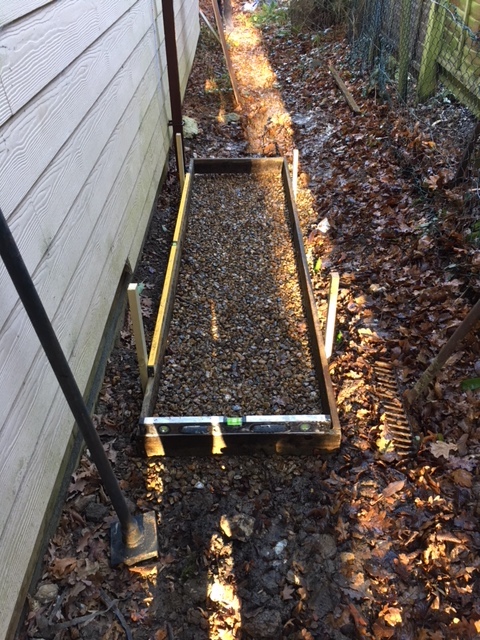 Aircon condenser concrete pad complete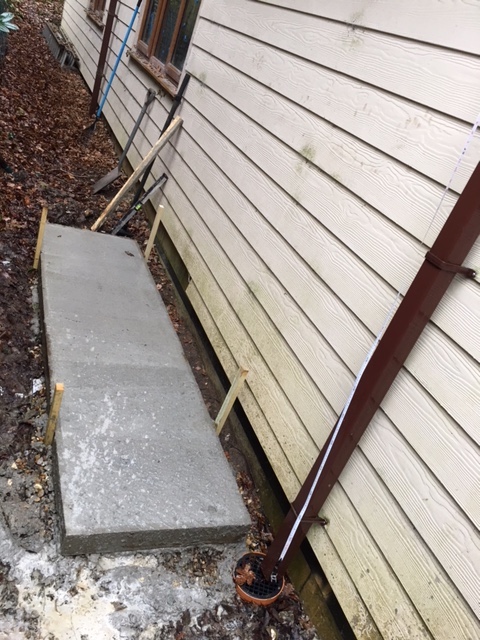 Delivery of Air-conditioning equipment.