Skoogs are like boomerangs. You can try throwing them away, but they just come back.
I guess people don't really know what to make of them. The retail price of £180 seems rather excessive. I've dabbled with several MIDI controllers that are partly aimed at special needs, and they're always overpriced.
I picked one up to experiment, and I was interested in throwing it to the audience; I like getting audience members to play stuff, and I liked the idea of them being able to wirelessly trigger samples. But the thing that put me off is that, once you've set it up and calibrated it...you're not supposed to move it. Wait, what...? Why not...? It's a squishy cube with five rubberised pads and Bluetooth. What the the heck does it matter which way up it is...?
But, well, apparently it does. So I flogged it again.
Still, I'm a sucker for stupid MIDI gadgets, and I just found another one for a fiver. It's a bit like Bagpuss; "saggy old cloth cat, baggy, and a bit loose at the seams". But I'll stick it on the table in front of someone at an open mic (securely mounted I guess, sigh) and let them be the judge.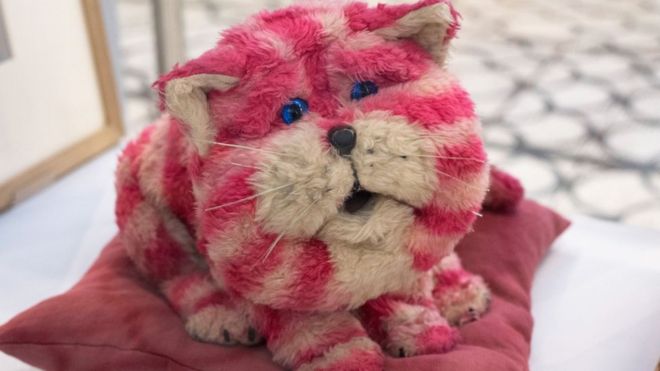 https://skoogmusic.com/