Hello,
http://www.amplesound.net
is proud to present to you the iconic Gibson SG Vintage 61. If you are a fan of Rock music in the style of AC/DC and Black Sabbath, you will love our new Virtual Instrument!
Ample Sound also updated 5 electric guitars to 3.1, Improved the AMP system, remade all of presets and improved the compatibility of VST3 format.
More Info :
https://www.amplesound.net/en/pro-pd.asp?id=34
Price: $149 - Intro price of $111 until June 29. Ample Sound is running an Electric Guitar promotion, 6 electric guitars and related bundles 25% off until June 29.
https://www.amplesound.net/en/purchase.asp
The v3.1 update is free of charge, users can get their updates through the MyAmpleSound webpage:
http://amplesound.net/en/account.asp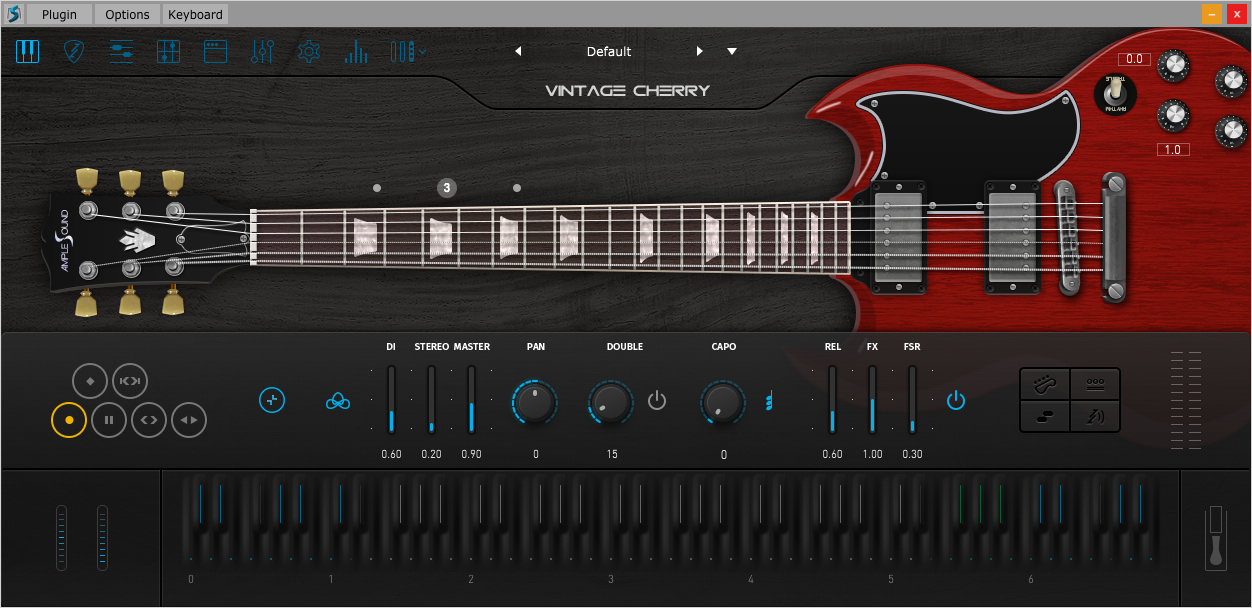 Riffer:
-String Roll Editor: can clearly show fingering, articulation, expression and even playing noise. Every note has 8 attributes - pitch, velocity, length, off velocity, articulation, legato, vibrato and bend, with which you can make a delicate lick.
-Dice - Random Riff Generator: A click will create a new inspiration because it is not simply a random algorithm. Rather, it summarizes the rules through analyzing a bunch of music scores.
-Multiple selection and operation, undo and redo etc. multiple MIDI tools, including fixed velocity, length legato and restrict, select, move, draw, erase, split, glue etc.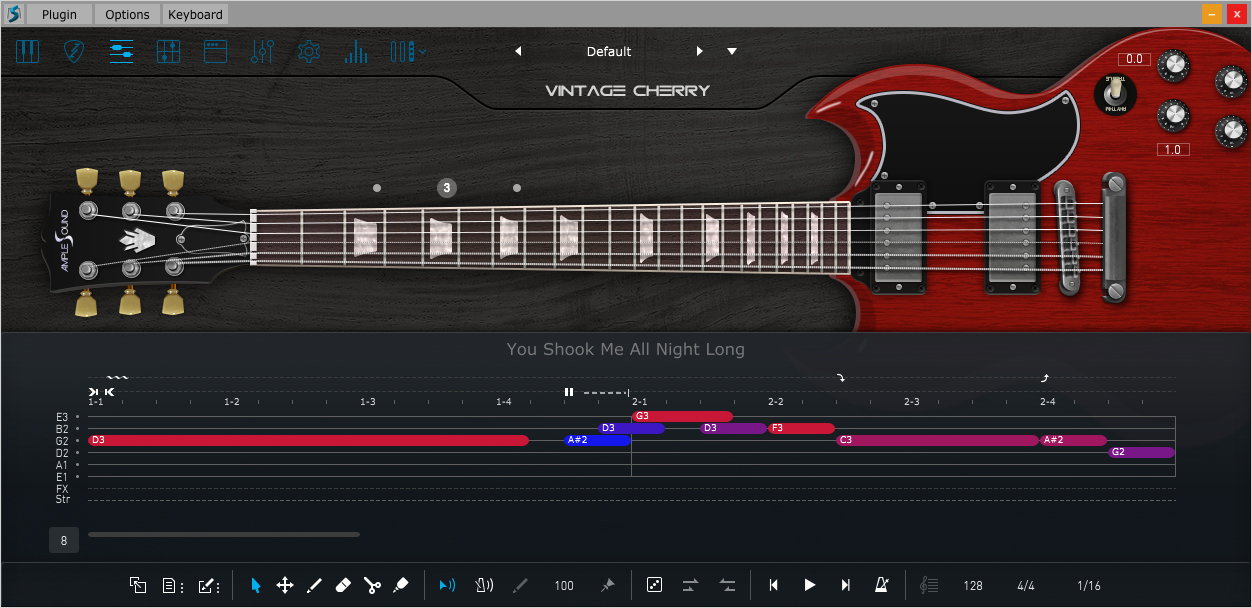 System Requirements:
-Windows: Windows 7/8/10, 64-bit only (32-bit not supported).
-Mac: 10.9 or higher.
-VST2, VST3, AU, AAX and Standalone host.
-10 GB Hard Disk, Intel i5 or higher.
Sampling:
-Size:5.6 GB
-Neck, Bridge two sample libraries.
-Stereo and Mono Modes.
-Sustain, Hammer On & Pull Off, Legato Slide, Slide in & out, Palm Mute, Pop, Natural Harmonic,
-Pinch Harmonic 10 articulations, Legato at random length & pitch & poly.
Strummer:
-14 Strum notes + 28 ways to play for every chord.
-Strum Legato - legato articulations can be played while strumming.
-4 humanization settings.
-Select and Detect 2 chord modes, any chords could be customized.
-Strum SEQ with customized rhythm.
-Delicate presets with MIDI export.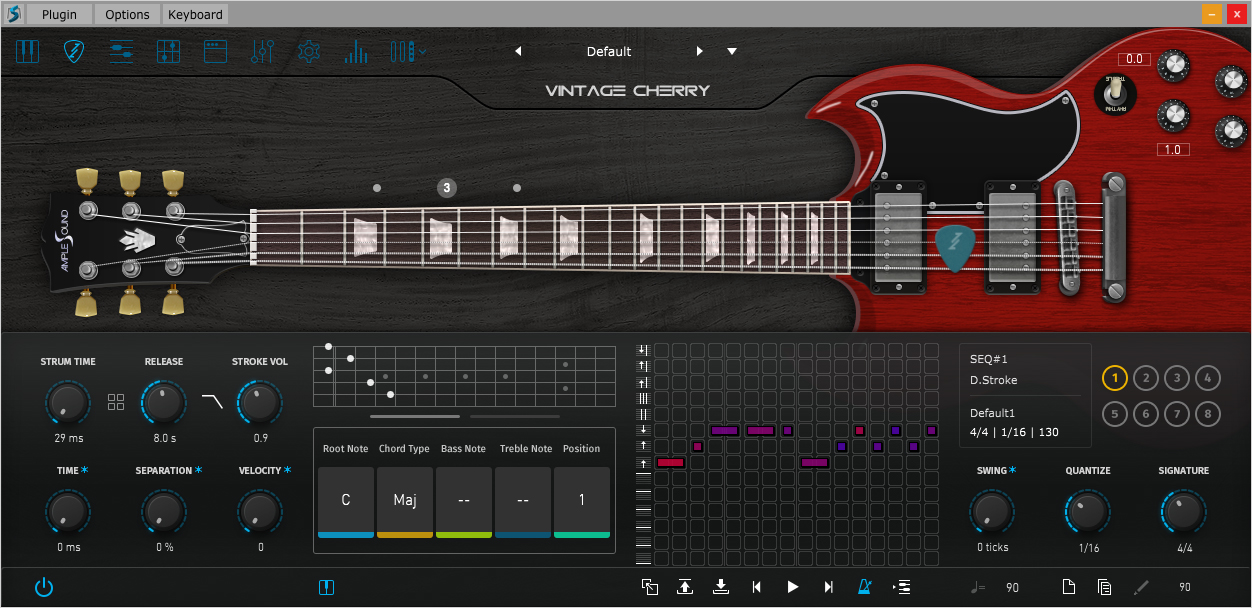 AMP Simulator:
-Built-in AMP system, including 5 classic AMP models: Metal Treble (modeled on Mesa Boogie Triple), Lead 800 (modeled on Marshall JCM800), Jazz 120 (modeled on Roland JC120), 65 Twang (modeled on Fender 65 Twin Reverb) and 57 Delight (modeled on Fender 57 Deluxe).
-7 matching cabinets:1x12 57D, 2x12 65T, 2x12 120, 4x12 60A, 4x12 60B, 4x12 Ro and 4x12 Ri.
-Each Cabinet has 8 mic options: U87, C414, MD421, SM57, E609, C414 XLS, R121 and M160.
-Room Mics.
-Hundreds of presets, each preset featured a riff which users can go to Riffer panel and have a preview.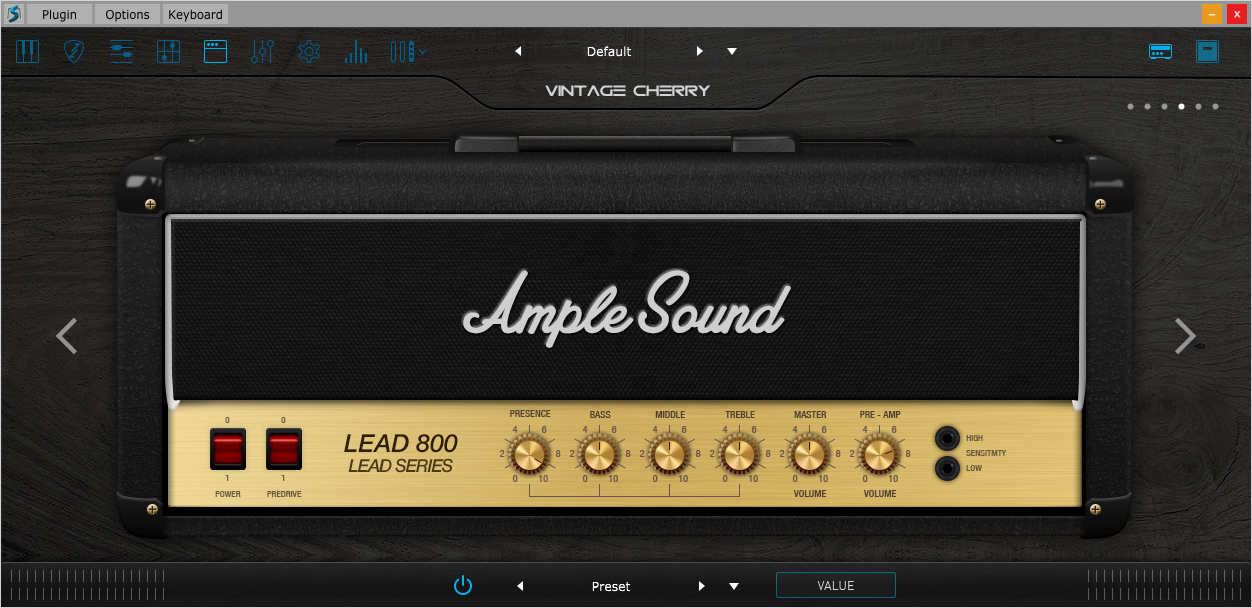 Let there be Rock \m/
Neon Sky by Tremendouz
https://youtu.be/PzlRYO6XsKk
Highway 51 by Ample Sound
https://youtu.be/zZF4-eY2cZw
If you need to contact our Support Team:
service@amplesound.net
Facebook:
https://www.facebook.com/AmpleSoundTech
Cheers!