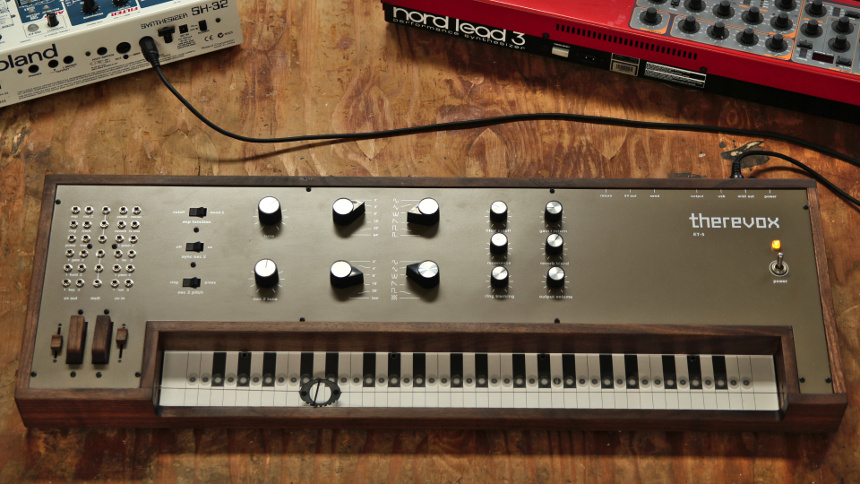 https://therevox.com/et-5/
https://m.youtube.com/watch?v=U9VJ_xtUGwA
Ondes Martenot ring wire
Wooden expression touch pads named Intensity Keys
Fingerboard is now also pressure sensitive.
ET-4.3
ET deserves a thread.
:::::::
(I mentioned it on polybrute thread)
tea for two wrote:
I think there is space for a simpler performance oriented synth :
hybrid of Roland SH-1000 with its coloured tabs of handful presets
existing alongside expressive controls as
Ondes Martenot ring wire, Polybrutes Morphee wooden expression touch pad, Haken ContinuuMini :
all in one instrument.
Performance instrument Concept im thinking of
In addition to Therevox would have Haken ContinuuMini stylee strip just where thumb easily falls.
Just below that Roland SH-1000 stylee coloured tabs of handful presets easy to select by extending thumb.