I think I mean it this time. Last time I planned to sell the Continuumini, I spent half an hour with it in bed, then cancelled the listing. But now...it's nice, but...it's not perfect...admittedly, few things are.
I was interested to see that they recently launched a new (the first new) soundset / firmware update, which seems to have been precipitated partly by the forthcoming
Osmose
. (I didn't really understand what the fuss was about there until I realised it used EagenMatrix.)
Haken Audio wrote:This version of firmware is an example of Haken Audio's continued support and improvements to the Continuum and the ContinuuMini, and lays the groundwork for inclusion of the upcoming Expressive E Osmose
In the same circular Haken Audio also announced the new "slim" Continuum models.
https://www.hakenaudio.com/slim-continuum
They look very nice. Like an ordinary Continuum. But slim.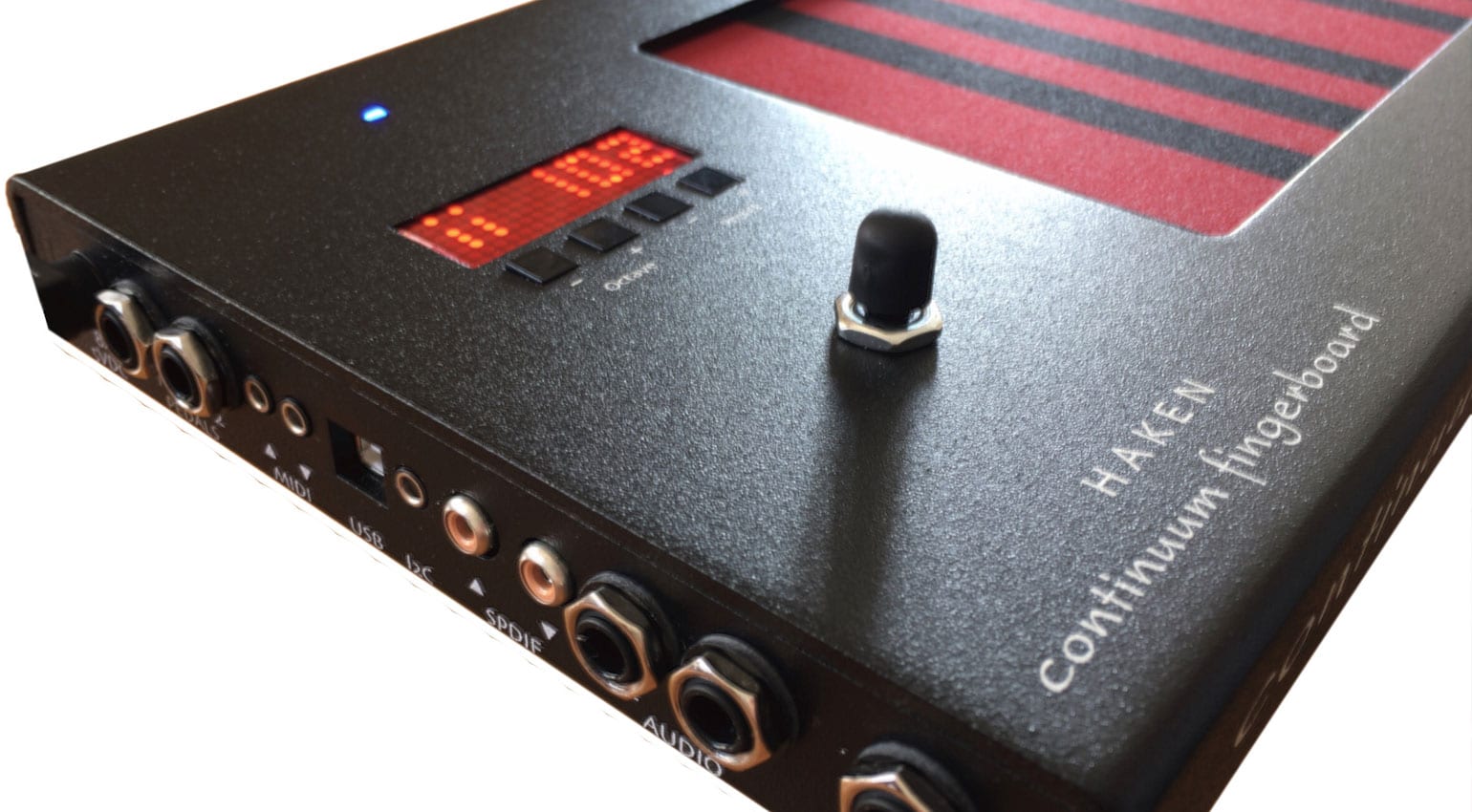 I did at least get my hands on Christopherson's
Persephone
.
I'll miss the portability and sound engine of the Continuumini, but I never really loved the "letterbox" expression-tilt substitute for the original's Y-axis. What I'd like ideally is a ribbon synth that looks pretty classy and can be fitted with a shoulder-strap, and no-one's invented one of those yet. (Although I wouldn't mind trying a half-size Continuum slim with a shoulder strap on it.)
So, what else is out there...? Not that much really. The
Eowave ribbon
("24 inches of plexiglass" says SOS.)
The Doepfer ribbon, also more functional than beautiful. (At least the Eowave lights up.)
The Kurzweil Expressionmate, if you can find one...(did see one on eBay recently, might have bought it if I'd sold the Continuumini.)
Then there's the equally scarce "Hard Mod Analogue" ribbon...
...or the completely bonkers, unobtainable, and very expensive
Dewanatron Swarmatron
.
I just want someone to invent a decent, musical, cool-looking ribbon controller with a sensible length to it and strap buttons. Surely that's not too much to ask? :(