Thank you peter, i checked the fgigabyte website & there is an updated SATA driver.
It installs an icon in the taskbar called "Intel rapid storage technology" that opens a window showing all the connected drives info & transfer rates.
The white coloured ports now show 6gbs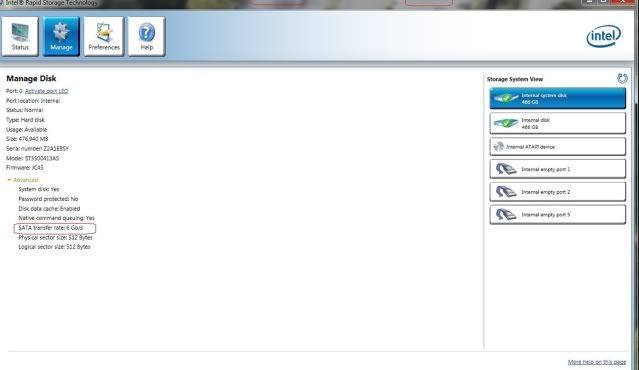 Also noticed there is a bios update too (F4).