Music & Recording Industry News
The rise of the studio as a tourist attraction might seem a little crass — but if it helps to pay the bills...
As of this Autumn, some of the leading recording facilities in Nashville will be added to the itineraries of several local tour companies. That's 'tour companies' as in a busload of daytrippers being told, "On your left you'll see the Grand Ole Opry, just down the block from Tootsie's Orchid Lounge..." rather than a semi loaded with an L-Acoustics K2 rig and a Digico SD7.
These studios are not limited to the growing number in the city that are, for lack of a better term, working museums, such as RCA Studio B or Columbia's Quonset Hut. Both of those are on this new studio-tourist itinerary, but so too are Ocean Way Studios, Omnisound, Sound Stage, The Tracking Room and Sound Emporium. All of those facilities are doing sessions daily, turning out the records that end up on the Billboard charts and Spotify playlists.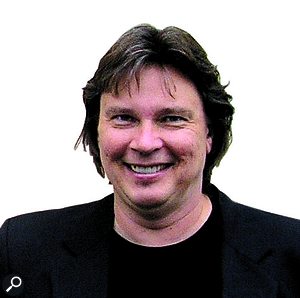 Dan Daley.In all, 10 studios are on the expanded itineraries of six local tourist-bus companies, which sport quaint names like Sweet Magnolia Tours and Let's Go Travelin'. But this development also underscores the precarious position that these and other commercial studio facilities find themselves in and, perhaps more pointedly, the lack of options they face. It's nearly impossible to support multi-room, state-of-the-art studio facilities on the kinds of rates that are under constant pressure by the widespread use of personal and private studio facilities, many of which were designed and built by the same people who created the commercial ones. The fact that several of the studios on the list are at least partially subsidised through other sources — Ocean Way, for instance, is owned by non-profit Belmont University and used as a teaching facility for its music-production programme — further highlights the financial challenges faced by studios designed for an era of major-label purchase orders.
The collaboration with tourism companies is just one of the tactics that flagship facilities have employed in order to avoid closing their doors, alongside consolidating with other struggling studios in the same markets, or downsizing, or relocating to smaller and/or less expensive quarters, or seeking anchor clients who rent rooms on a long-term basis, allowing the facility to eke out a few extra dollars in addition to the rent when the room is available. But it's one that also suggests there are not a lot of other options left.
The approach of using the studio as a long-term 'in-residence' rental has proven effective in a number of situations over the decades, and may become more common in the future. It could be especially helpful in Nashville, where the price of real estate and the steadily increasing density makes building home studios more expensive and puts them more at risk of running into code issues, which remain ambiguous at best in the city.
For instance, House Of Blues Studios, the small village of facility buildings that studio maven Gary Belz has assembled in one part of the city, is becoming a destination not for tourists but for producers. T-Bone Burnett has already taken up residence in one of the studios and Johnny K, producer for successful alt acts like Staind, Sevendust, Disturbed and Plain White T's, earlier this year migrated from Chicago to Nashville to do the same at HOB Studios. It's an MO that has proven workable for a number of studios in every major city market.
But back to the scenario at hand, the addition of a number of leading commercial recording studios to tourist bus itineraries may not be the utter novelty it seems. The idea has apparently been around for some time. "We always got questions about what goes on in Music Row behind those closed doors," one tour director told a local newspaper. Very limited access has been available over the years through personal connections; what's different this time is that these studio drive-bys are now being formalised. In both cases, considerable coordination is required — the artists' needs have to come first, and there will inevitably be those who won't even consider it.
But a notable handful of well-known studios have made the hybrid work. Sun Studios in Memphis is a museum by day and a working studio by night, as well as the site of live performances and broadcasts that reflect both the facility's legacy and its place in the local music scene. And a few hours' drive away, the old Muscle Shoals Sound Studio has reopened as fully capable recording studio, a resurrection funded in large part by Apple, even as tour buses continue pulling up out front, their occupants stopping by the gift shop on the way out.
That a number of Nashville's premier recording studios have been added to the itineraries of local tour buses is a glass-half-full/half-empty equation, but they could look to Abbey Road for instruction — the Beatles' studio keeps tourists at bay but lets them engage via graffiti, and even keeps a live camera on those who traverse the famous crosswalk (www.abbeyroad.com/crossing). Paisley Park, the late Prince's studio in Minneapolis, while private, was at times the site of events, parties and live music, and his heirs plan to continue that tradition.
In Nashville, being a stop on a tour could also contribute to the engagement of a much larger audience, many of whose members may rarely if ever have even thought about recording studios before. Their interest was piqued when RCA Studio A came close to going under the wrecking ball two years ago, before being rescued by a combination of a few deep pockets and the greater awareness of the role that studios play in the larger culture that national media coverage of the near-loss engendered. Being a stop on a tourist route may be slightly ignominious in some respects, but it's also making those studios a part of a broader drama being played out before us. So smile for the cameras and look at it this way: while the rest of the music business is getting on a bus to go out on tour, in this case, at least, the tour is coming to you.