Book celebrates 50 years of Roland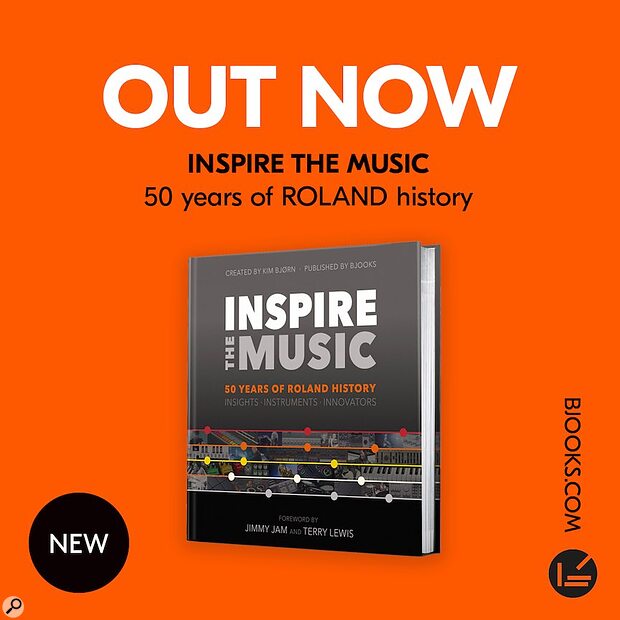 Bjooks have announced that their latest book, Inspire The Music - 50 Years Of Roland History, is now shipping, with copies due to arrive with UK and US customers next week (w/c 3 October 2022). 
With over 60 feature articles and more than 90 interviews and stories with artists and engineers, Bjooks say that Inspire The Music is probably the most detailed, illustrated and well-researched story of Roland's 50 year history available. There are detailed insights on hundreds of iconic instruments, with a foreword written by Jimmy Jam and Terry Lewis.
Those attending Synthfest UK on 8 October 2022 will be able to purchase a copy of the book at the show. 
Pricing
Inspire The Music - 50 Years Of Roland History is priced at $75 MAP£59 including VAT. Pricing for Europe will be increased from 1 December 2022, with more information to be announced on the Bjooks website closer to the time.