Fully customisable touch-screen control surface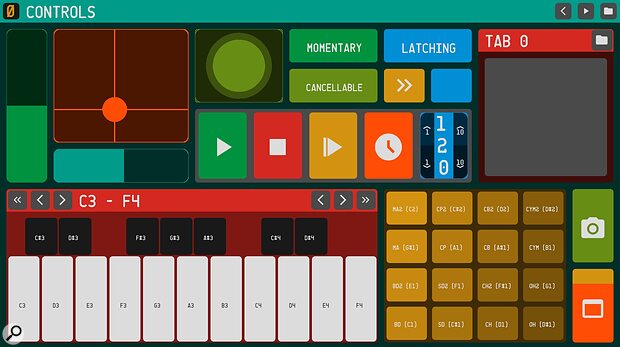 Electronic musician Bjørn Felle has announced the release of ODIN, an app that works as a fully customisable touch-screen control surface for Android devices. Said to be compatible with any hardware or software, ODIN's user interface has been designed to be both comprehensive and user-friendly.
Bjørn Felle has created the app to be intuitive and its colourful display can be fully customised, allowing the user to reconfigure the control interface even during a live performance. Any hardware or software that can receive MIDI or OSC information can be controlled via the ODIN app. This includes instruments such as synthesizers and drum machines, lighting controllers and cameras, as well as DAW software.
ODIN allows the user to build a control layout exactly as needs be. The app is focused around a clear and usable display, whilst encompassing a huge depth of customisation options. Users can build their control layout from many different control modules such as a keyboard, knobs, various buttons, faders, XY pads and much more. ODIN automatically scales the display to keep things in view as the control layout grows, and windows and tabs never overlap. Tabs can be added to create complex control layouts, and further complexity may be created via the included scripting options.
See some of the features and possibilities the app offers in this short introductory video:
Pricing & Availability
ODIN is available for download now for £29.99.
http://mightyodin.io/