Some years ago, I wrote a leader aimed at anyone thinking of taking a music technology course with a view to getting some kind of industry job at the end of it. The general gist was that, because of the intense competition, if you didn't eat, breathe and sleep audio, you weren't made of the 'right stuff'. I also pointed out that missing lectures or not handing work in on time was also a sign that something was missing in the dedication department. I've seen that particular leader column printed out in half-inch-high letters adorning many college notice boards, but if anything the situation is even tougher now.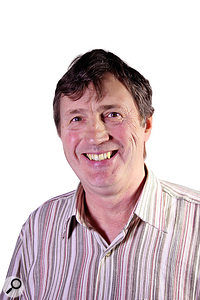 The 'back in the day' view of engineering big-budget albums in big-name studios has been largely consigned to history, with the relatively few high-end commercial studios now doing such high-profile work as remains. Further down the food chain, many successful musicians either have their own studios or handle a lot of the pre-production work themselves at home, so the demand for traditional studios is limited; and so it follows that engineering job opportunities in such studios are also very limited. When competing for these jobs, you're not only up against the thousands of other students who have been studying the same subject at the same time, but also students from previous years who have yet to find suitable openings. To make matters worse, there are many experienced engineers and producers on the job market due to so many of the medium-sized studios closing down, and they may be more successful in getting whatever jobs do exist, because of their practical experience.
It is apparent, then, that the sheer number of recording-related college and university course places is way out of step with the number of studio-based work opportunities, so if you are really set on an audio career path, you really do have to be the best of the best of the best. That means understanding the technology, being intimately familiar with a wide range of musical genres, and having the necessary knowledge of how audio works in the context of video, video games, television, surround sound, mastering, live sound, web-based delivery systems and so on. And — not to be underestimated — you also need to be a really strong people person, because a large part of the job is about how you relate to the musicians or clients you're working with. Even then, you need to be lucky enough to be in the right place at the right time.
It isn't all doom and gloom, because jobs do exist in the audio industry (and there are many self-employed opportunities), but you should be prepared to look outside the obvious studio engineer/producer roles, as they probably represent the smallest segment of today's audio industry. It's also true that a good education in your chosen subject is never wasted, but you need to be realistic about the prospects and research the job possibilities to avoid committing your time and money in the pursuit of an unrealistic goal.
Paul White Editor In Chief