Music & Recording Industry News
The food consumed in studios hasn't always been healthy. Could that be about to change?
There was a time — and a long time it was — when food in studios would arrive exclusively in tinfoil or paper containers. Everyone would pile into the lounge; lids would fly off, plastic forks and knives (or chopsticks) would appear, and the whole feast would be over before you knew it. Then, back to work.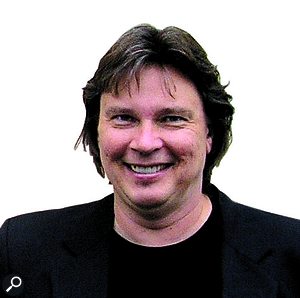 Dan Daley
Studio denizens might sometimes treat themselves to something a bit more sophisticated, but they would generally have to leave the studio to do it. But besides being expensive compared to delivery, sit-down restaurants require some level of consensus — not the easiest thing to achieve among a gaggle of creatives — and they take you out of the environment and the moment. That could be a good thing, useful for clearing the head after hours of intense work, or it could be a mood breaker that derails creative continuity.
But some studios have started paying the same kind of attention to their kitchens as they used to on the video games in the lounge. And if the culinary aspect of some studios has been improving, it's not surprising given where food sits in the cultural approval matrix at the moment. The reality-channel range on basic cable is already stuffed with chef shows, many of which, like Hell's Kitchen and Iron Chef, have moved to major networks' prime-time slots.
But if cuisine is ascending in the reality TV world, music is not: American Idol won't be renewed for its next season and The Voice's finale ratings this year fell to all-time lows. While food-based networks' popularity may be levelling off after prodigious ratings climbs earlier in the century, music's most iconic channel, MTV, this year plummeted 29 percent compared to the same period last year. The network's response strategy? Launch a cooking show aimed at Millennials.
Studio designer Horacio Malvicino was ecstatic when members of '90s rockers Live asked him last year to include a gourmet kitchen in their new residential studio in York, Pennsylvania. Its centrepiece is a Viking six-burner stove that he likens to the SSL in the main control room. Malvicino, a native of Lyon and the son of a French mother and Italian father (and "a pretty decent chef" himself), he says the project unlocked a long-repressed desire. "One of the first things that came to my mind was, I am going to get a chance to design a full kitchen!" he exclaimed in an email.
The band were eager to have a high-end, communal kitchen, one that would let them express their culinary creativity as the studio lets them display their musical inventiveness, and let them watch as visiting master chefs paraded their cooking chops for the band or other studio clients.
"Patrick [Dahlheimer], bass player for the band, asked me, 'Did you ever get a chance to watch a show call Molto Mario?'" Malvicino recalls, a reference to Mario Batali's first show. He did, and Dahlheimer replied, "That is what we want — to be sitting on the other side of the kitchen, a complete view of the cooking experience." That's what they got, with Malvicino choosing and placing refrigerators and pantries, "just like if I was picking where to place the multitrack tape remote," he says.
A similarly deluxe kitchen has become the hearth at EastWest Studios in Hollywood. The facility, which began as the historic Western Recorders, lair of the legendary Bill Putnam, later became Ocean Way and then Cello before current owner and sample-library magnate Doug Rogers bought it in 2006. Where a new owner of a studio might bring in a John Storyk or a Neil Grant to mark a changing of the guard, Rogers brought in French designer Philippe Starck to redo the facility's kitchen. Starck, who's name is associated with luxury hotels like Le Meurice in Paris and the Mondrian in LA, not only delivered a cool kitchen outfitted with an eight-burner Wolf range and four Sub Zero refrigerators (one assigned to each studio), but his name also attracted attention outside the usual channels, getting notices in art publications like Fabrik and Venue. Nice kitchen, smart media move. Studio manager Candace Stewart sent along some menus for recent clients: short ribs for Chris Isaak and band; cannelloni for producer Jimmy Haslip; chicken cacciatore on a session for Kenny Wayne Shepherd, Barry Goldberg and Stephen Stills.
Food has figured prominently in studio lore. The aptly named Sound Kitchen, in a Nashville suburb, regularly hosts events in a 4,000-plus-square-foot auxiliary room that make use of its cooking facilities, and original owners Dino and (former Kansas vocalist) John Elefante used to proudly offer their mother's meatballs and red sauce to clients as a perk. The word ends up in more studio names than you might think, from the Utility Muffin Research Kitchen that Frank Zappa built at his home to Kitchen Mastering in North Carolina. The word conveys the converged senses of a place to gather as well as to experiment in.
Kitchens also serve eminently practical purposes in recording studios, too, not least of which is the ability to let clients carefully monitor the ingredients of their food to avoid triggering allergies or other conditions. And we tend to eat better when we cook in, though not every studio has a market with fresh ingredients nearby. But I've known studio managers to presciently check ahead with clients, and have produce and other items ready on hand.
In extreme cases, studio kitchens can also take on lives of their own, as the bar at London's Strongroom famously did when it became Strongroom Bar & Kitchen — classic burger and chips: £9. (Abbey Road's The Crossing café isn't open to the public, nor should it be.)
Most studios won't splurge on their cooking facilities, and understandably so; there are too many other things more demanding of investment. But the kitchen that has so long been at the heart of most homes remains a locus at studios, too, even if it consists of little more than a dorm-room refrigerator and a microwave. A new coat of paint and a vase of fresh flowers may offer some quick return on investment.