Music & Recording Industry News
In this day and age, major recording studio complexes rarely survive the sale of the buildings they inhabit — but is there hope for Avatar?
The news that Avatar Studios is to be sold came surprisingly suddenly, not preceded by the rumours and rumblings that usually accompany the closing of a major studio. On September 25th, Billboard reported the possibility of New York's flagship facilities (a status attained through a combination of diligence and attrition) coming up for sale, with The New York Times confirming the rumours the following Monday.
Like the Billboard article, the Times led with the past, obituary-style, reminding readers that Avatar and its predecessor at that location, Power Station, had a luminous history of music production. In its Power Station era, it gave birth to Bruce Springsteen's Born In The USA and the Rolling Stones' Some Girls, as well as incubating studio talents like Jimmy Iovine and Jellybean Benitez; while in the nearly 20 years of its Avatar appellation, it became a home to artists including Lady Gaga and Vampire Weekend. Avatar was especially prized by New York's theatrical community, thanks to its commodious Studio A, where large orchestras and casts regularly gathered to cut Broadway and film-soundtrack albums.
Once studio president Kirk Imamura confirmed that the studios were indeed for sale, the New York pro-audio commentariat quickly formulated reasons for the decision. Most of the usual suspects behind the overall decline in the fortunes of large recording studios were trotted out: truncated recording budgets, the ability to do on a laptop almost everything needed to make and master recordings, and the cultural shift that has turned much of the production process into a packet of sessions emailed between a series of personal studios.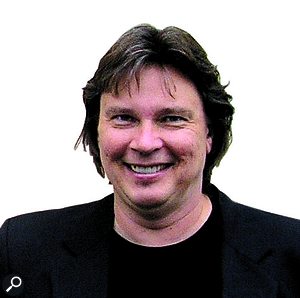 Dan Daley
In the Times article, Kirk Imamura and his wife, Chieko, referenced some of that, as well as expressing a more existential weariness with the daily grind of running a big recording studio in today's environment. But they also made a point of saying that they hope to sell to a buyer who would maintain Avatar as a recording studio — to the point of adjusting the price, within reason, to accommodate that. "We're getting calls almost every day from developers, so the fact we're ignoring them says something about our intentions," Kirk told the Times.
But what's interesting is that the byline on the Times article wasn't that of one of the paper's music or culture reporters; rather, it was a regular contributor who covers the real-estate market. And instead of getting Kirk or studio manager Tino Passante on the phone when I called, my message was returned by a PR company (who got Kirk on the phone with me the very next day for a monitored interview). But this wasn't just any PR company: Relevance NY lead their client list with a slew of high-end properties and developers, most in New York and some in Miami. Avatar taking on a PR firm like this is akin to a Silicon Valley start-up hiring Goldman Sachs. They are not coming on board to just open a checking account.
When I spoke to Kirk, he was aware that the old RCA Studio A in Nashville had been rescued from a condo developer's wrecking ball last year by a group led by a good Samaritan who was both wealthy and eccentric — necessary qualities for buying a multi-room recording studio in the 21st Century. But the $4 million-plus they spent on Studio A's stay of execution is a far cry from Avatar's estimated $27 million property value.
Among the rumours swirling around the announcement was that James Dolan, whose family owns Madison Square Garden and the New York Knicks NBA franchise (and who has been known to pull his white Stratocaster out of a gig bag at black-tie events), was bidding on the building and might keep the studio. Even Fred Kevorkian, who has operated his eponymous mastering company from a suite in Avatar since 2005, imagined something like that, telling me hopefully, "maybe a Chinese billionaire will want to buy it for his son".
But the idea that a well-heeled fairy godfather will materialise lies somewhere between a Hail Mary pass and outright magical thinking. And Kirk Imamura, though undeniably passionate about music and recording studios, is also pragmatic. Confronted with a boiling real-estate market on an island where they're not making any more of it, and a music business that's watching its revenues drop as it transitions to a streaming model, the writing was on the wall. In fact, it has been for a long time. The Hit Factory was famously and somewhat ignominiously converted into condos after it closed in 2005; the gold and platinum records in the lobby became part of the developers' marketing strategy. The much larger Sony Music Studio, a former Fox film studio, closed and was sold for $44 million in 2007, then was razed and replaced by luxury condos. Manhattan real estate is relentless, its calculus hard to argue with. You can only hold out so long against it, and the Imamuras held the fort for two tumultuous decades. I asked Kirk if there was a timetable for the sale, a window through which some musically inclined Santa Claus might appear. None, he said, then adding, "But we can't do this indefinitely."
It's a fine building — but is it a sustainable studio business?Photo: Wikimedia / CCIronically, while the context is that of an economically challenged music industry, Avatar Studios was at least breaking even and then some, which is considered a success in this business these days. The Broadway shows had nowhere else to go, neither did the scoring sessions. Talk to the major studio designers these days and they'll tell you about the marvellous studios they're creating for hedge-fund managers or classic-rock kings, but not about the big multi-room facilities in urban cores. Because these days you make money on building rentals or condos there, not recording studios.
Meanwhile, the offer to sell has disrupted the business of Avatar's tenants, the pilot fish who attach themselves to the larger entity, benefiting from its institutional gravity and providing it with a one-stop appeal to clients. In addition to Kevorkian Mastering, producer David Kahne (Paul McCartney, the Strokes, Sugar Ray, Lana Del Rey) and engineer/producer Jerry Barnes (Roberta Flack, Chaka Khan) had rented rooms full-time at the studio. Fred Kevorkian said he was still in shock when we spoke, too soon for him to imagine a Plan B just yet. Before the announcement, all he saw was a big studio that was managing to keep its doors open. "There wasn't gold and marble everywhere," he told me, referring to the Imamuras' disciplined management. "They ran it so that they could sustain themselves through hard times and Avatar would be the last man standing."
And it was, until it wasn't. New York still has a few other multi-room facilities with sizeable, acoustically desirable tracking spaces. It used to have a lot more. Avatar's story may yet have a twist, but a more likely outcome will be what we've seen before. In New York and, increasingly, in Nashville, studios are traded for condos at prices that grow further and further away from what the people who worked in those studios can afford. Kirk and Chieko Imamura deserve their reward for what they gave music production — one more grand palace of sound to enjoy a little longer. We're left with a few more memories but also some inspiration, because contrary to what Thomas Wolfe might have said, maybe you can go home again: Tony Bongiovi, the creator (along with the late Bob Walters) of the original Power Station Studios, has recreated its signature diagonal wooden-slat design in a commercial space in Fort Lauderdale, Florida, including that famous moniker. It's not New York, but the bagels are just as good.