Bass Instrument For Kontakt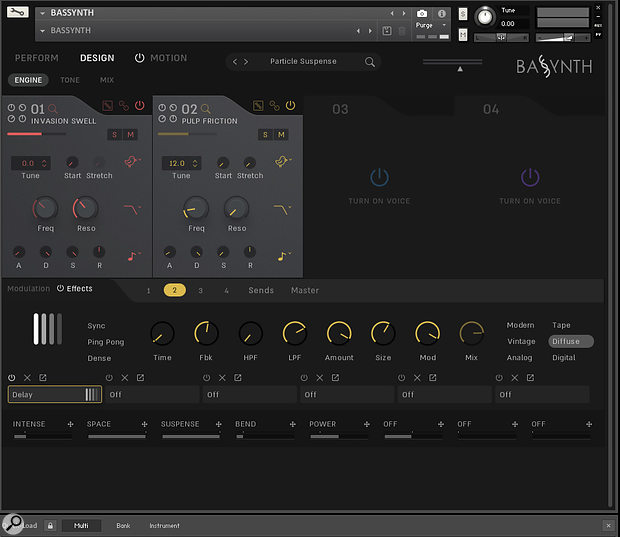 The clue is most definitely in the name — Bassynth is all about big and meaty bass sounds. Running inside the free Kontakt Player or Kontakt version 6.1, this sample-based instrument can layer up to four voices to provide rich mono bass parts, or it can be configured to use its voices polyphonically. There's also an eight-voice unison mode per voice.
Its 11GB core sample library comprises over 800 multi-sampled sounds, made up of 'real' instruments such as brass, winds and bass guitar, many heavily processed, as well as synthetic sounds, plus around 200 wavetables. So the instrument has a very wide palette to work with. We're told that the core sounds were recorded and designed in A-list studios using high-end analogue chains and mastering–grade conversion.
Where appropriate, samples are configured as 'round robins' to add natural variation to consecutive notes. Tools for morphing and...
You are reading one of the locked Subscriber-only articles from our latest 5 issues.
You've read 20% of this article for free, so to continue reading...
Buy & Download this Single Article in PDF format

£1.00 GBP

$1.49 USD


For less than the price of a coffee, buy now and immediately download to your computer or smartphone.

Buy & Download the Full Issue PDF
Our 'full SOS magazine' for smartphone/tablet/computer. More info...

Published April 2020