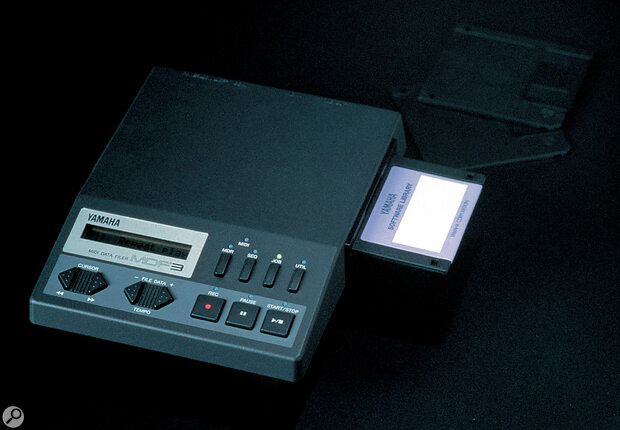 There are still plenty of people who just won't have a computer in the studio, but nevertheless need some way of saving MIDI data. Nicholas Rowland checks out the successor to the venerable MDF2.
Just like it says on the tin, a MIDI Data Filer provides a means of filing MIDI data — in other words, it records, stores and transmits MIDI files and System Exclusive patch data. While doing nothing that can't be done by any software sequencer, MIDI data filers can prove useful little beasts. They're great for live sequencing if you don't want to risk gigging your computer. They can also greatly expand the potential of diskless keyboard workstations, offering both access to pre‑recorded MIDI files and a convenient way of recording performances using internal backing tracks. And they're a godsend for anyone still relying on hardware sequencers without disk drives, such as the Alesis MMT8.
Enter the Yamaha MDF3, successor to the MDF2 (reviewed June 1992). Improvements...
You are reading one of the locked Subscriber-only articles from our latest 5 issues.
You've read 20% of this article for free, so to continue reading...
Buy & Download this Single Article in PDF format

£1.00 GBP

$1.49 USD


For less than the price of a coffee, buy now and immediately download to your computer or smartphone.

Buy & Download the Full Issue PDF
Our 'full SOS magazine' for smartphone/tablet/computer. More info...