Music & Recording Industry News
Many still bemoan the demise of the large commercial studio — but what if music itself was to blame?
Twenty-five years ago, give or take, a group of LA-area commercial studios viewed with horror the rise of privately owned studios, which they saw as ignoring the burdensome taxes and regulations they were subject to and instead operated with seeming impunity, luring clients with the same large consoles and high-end tape machines the commercial facilities could offer but at vastly lower rates. The traditional studios organised themselves into a resistance, known as HARP (the Hollywood Association of Recording Professionals), to fight back against the injustice and inequity they saw in the rise of upstart private studios poaching their clients.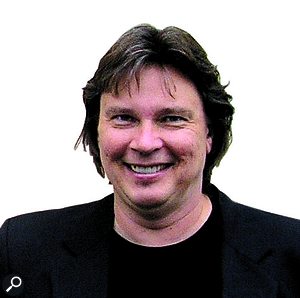 Dan Daley.Fast-forward to today and we see a music-production landscape that's dominated by a preponderance of the very same personal studios, with the remnants of those multiroom commercial facilities settled into a considerably smaller cohort, after three decades of attrition.
At least, that's the commonly held view of what happened: hordes of entrepreneurial producers, engineers and artists broke free of the bonds of four-figure daily studio rates that were the equivalent of two months rent even then, leveraging a rapidly expanding universe of inexpensive recording platforms and processing gear.
It's easy, in retrospect, to fault the big studios for failing to recognise the sands shifting below their feet. But suppose there was another reason, equally or even more compelling, that led to the decline of the big-studio model. What if it were fundamental changes in the currency of the studio — music itself — that was the root of their undoing?
Hip-hop goes back a longer way than many realise. I certainly wasn't terribly aware of it when I was using Greene Street Recording in lower Manhattan as a base for production work in the early 1980s. Chief engineer Roddy Hui there was a friendly fixture in the basement facility, but as the only Chinese-American engineer I knew, he was straddling even more cultural boundaries than I was aware of. Hui was working in those same studios with Run DMC, Kurtis Blow, LL Cool J, Public Enemy, Mary J Blige and others who would come to be the foundations of contemporary rap and hip-hop — Kurtis Blow's 1980 single 'The Breaks' in particular, the first-ever gold record in that genre, and which Roddy engineered, represents an historical milestone.
However, it also signalled the end of an era for large commercial studios, though there was no way to know that then — we still had all of Van Halen and Mötley Crüe to go. But it's reasonable to look back to the beginnings of a genre that fundamentally relies on drum machines, sampled audio, digital techniques such as cut-and-paste and looping, and a production approach laden more with attitude than amplitude (my clever way of saying that, in the studio, rap is more about vibe than making meters hit their marks).
Since then, hip-hop has become the dominant genre in popular music. Last year it represented virtually a quarter of all music consumed in the US — the largest share of any genre and the first time R&B/hip-hop led this metric for an entire calendar year. The connection between the music and the places it's created seems reasonably obvious.
The traditional album, which required extended stays in studios because of the number of tracks needed per unit, is coming apart. Hip-hop artists like Tierra Whack, Kanye West, Pusha-T and Kid Cudi are releasing a growing canon of unconnected releases, some of which become LPs on playlists (or not); projects that test the boundaries of what we understand an album is. Kanye in particular changes not only the line-up of songs on an 'album' but the structure of the songs themselves: impulsive, extemporaneous ad-libs that seem to mirror how Donald Trump uses Twitter. This kind of instant gratification can't wait for a room to be booked.
Secondly, production is moving to mobile platforms. The number and type of apps and interfaces from companies like iZotope, FL Studio and IK Multimedia are proliferating. So what of the big commercial studio in this context? While the cadre of large, multiroom facilities seems to have more or less stabilised for now, the dynamics that have been in effect for the last two decades, especially the real-estate forces, still have ample momentum. The putative remedy of turning a studio complex into an audio production school unfortunately remains as popular as it is dodgy, turning out students trained to produce music for a market that may soon cease to exist.
On the other hand, there are elements of music's future infrastructure that see the need for the Palaces of Sound, such as Spotify and iHeart Radio, both of which have built their own substantial production facilities, as well as the lifestyle brands, like Red Bull and Converse, which have their own professional studios in LA and New York, respectively. As to what the future of the large facility is going to look like, I'm as mystified as I would have been when I was one studio over from Roddy years ago. But at least this time, we know something's coming. Semper paratus...