Music & Recording Industry News
Studios often fall prey to the real-estate business — but for some people, they present a niche opportunity.
The phrase 'home studio' has undergone a number of connotational changes over the years. Back in the 1970s, it was an oddity, something a genius/madman like Boston's Tom Scholz would do in between product engineering at Polaroid. Then it became a rallying cry on either side of a deepening divide, with owners of traditional commercial studios railing against interlopers who were using new black-box products like ADATs and DA-80s in the early 1990s. 'Home studio' became an epithet for them even as it became a term of liberation, bringing the means of production to the workers where and when they wanted.
In those days, sophisticated home studios seemed to be dog whistles for a highly specific lot of homebuyers. A classified ad in Billboard from 1992 listed a 'subterranean' recording studio designed by one George 'Auksberger' [sic] as a major selling point for a Southern California home. That same classified page listed no fewer than eight luxury homes with built-in studios, in Los Angeles, Nashville and South Florida; in one case, the 24-track studio received higher billing than the 'equestrian facilities' also available on the property. I'm sure Mr 'Auksberger' would be pleased.
Fast-forward to the post-Great Recession world of today, where a surprising number of people have surprising amounts of money that they've been investing in their homes. The number and level of sophistication of home studios has grown substantially, with some residential studios easily rivalling their commercial counterparts. Sotheby's realty division routinely lists palatial estates that have their own palaces of sound built into them. The brochures wax poetic in these listings; they could easily be talking about high-end kitchens. In one multi-million-dollar listing in Nashville, the integrated home studio is intended "to provide the ultimate musical entertainment experience, celebrated throughout our diverse cultural and entertainment offerings, and presented in an authentic, unique, friendly and unpretentious atmosphere."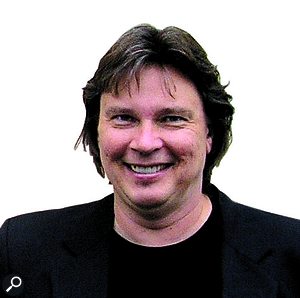 Dan Daley.
But not all studios in homes have happy endings. Country singer Gretchen Wilson has a studio in the Nashville area house she listed earlier this year. While a local real-estate blog noted that the house had drawn interest in part due to the studio, it also indicated that interest was split: "Two of the prospects are music industry folks, who appreciate the recording studio's foot-thick walls," it read. The other prospects could turn the studio, with a bathroom and separate entrance, into "an ideal mother-in-law suite". It also noted a drop in price, from $2.7 million to $1.7 million. Even in an overheated home sales market like Nashville, that drop suggests both some delusionally optimistic initial pricing and the fact that home recording studios don't always return their investment.
Lucy Arvin, a veteran Nashville real-estate agent and musician herself, puts it plainly. "A recording studio adds no value for most buyers, and can be a detriment to the sale if the room has to be dismantled," she states. "The exception is if the buyer wants a recording studio, and even in that case, the house probably won't sell for any more than if no studio was present."
A recent home sale that included a studio built by local studio-smith Michael Cronin sold for the same price it would have without the studio, based on comparable property closings, she found. And it was a record producer who bought it, getting the studio essentially for free. Nine Inch Nails anchor and Apple Music executive Trent Reznor's LA abode listed late last year for $4.485 million, barely a seven-percent bump over the $4,187,500 he paid for it eight years earlier, and after he put the studio in. According to web site Trulia, the median home price in LA was up 10 percent last year alone.
One of the more optimistic voices on the matter is that of Russell 'Rozz' Gallaher, a former musician turned real-estate agent. The foot-thick exterior walls and Mogami oxygen-free cabling that a home studio owner might invest in looks to the typical buyer more like an overbuilt kitchen: "They'll say that's nice but I don't need two Sub-Zero refrigerators and a Wolf commercial oven." The key, says Gallaher, is to find the right buyer, which is the niche he's based his business on in the Los Angeles area, where he's sold homes with studios for clients like Toto's Jeff Porcaro. The catch is that outside of a few specific areas (LA, Nashville, Atlanta, Miami and a couple of others), there's rarely enough demand to make the home studio a consistent value booster. Instead, Gallaher suggests that prospective home studio owners keep resale in mind before they build or buy.
"Don't reduce the amount of existing living space for the studio," he cautions. It's better to convert a garage or another extension. "That way, if the next buyer doesn't need a studio, they can convert it into a media room or home theatre and don't have to rebuild a living room."
However, there are rare occasions when even non-music professionals will want the studio if it comes with the cachet of its previous owner or projects that were done there, Gallaher adds. The fact that Ozzy Osbourne, Eddie Van Halen, Larry Carlton, Steve Lukather and Slash made records in Steve Vai's Mothership studio in his home in the Hollywood Hills probably didn't hurt its $1.5 million sales price last year. In fact, home studios can be a focus of fascination for lay readers. The LA edition of the popular property blog Curbed did a tour of a few area home studios, though most locations and even sources were kept anonymous to avoid showing up on the city's code-enforcement radars. That brings up another critical point: both home-studio sellers and buyers will want to make sure the studio meets all of the local codes, with ample documentation — including construction photos — to prove it.
The home studio is a place where passion and logic inevitably collide. Just understand that its real value truly does lie in the eye (and ear) of the beholder.