Business End enables you to have your demo reviewed by a panel of producers, songwriters, musicians and managers. If you want your demo to be heard by them, please mark it 'Business End'. This month's industry panel is drawn from the MPG (Music Producer's Guild).
Sam Stubbings (SS): "I think they're really good — a really good pop-rock band. I think they could write a huge hit actually. I'm not sure there are any on this demo but it seems like the potential is there.
"Track three is easily the best and that's when I started to think that they were going to write a big hit. The production's there and the ability's there, the guitar sound is superb. The kit list they've included doesn't even look that advanced considering the sound they've achieved. I think that, for a record that's not on sale in the shops, the production is excellent .
"The singer's got a really good voice but I think she should maybe stay away from the higher notes. Her vocals are strongest in the choruses of some of the more rocky tracks where she really lets go."
Barry Sage (BS): "All of these tracks are very good and I really don't have anything to say about how they could do it better technically because I think they're doing it amazingly well already.
"These are all quite poppy songs but at the same time I think that's intentional and not a compromise. The tracks have definitely got a certain integrity about them.
"The only problem with this is that although the songs all sound like they would make great album tracks I'm not sure that there's a single there. With some good singles and the right management I think they could do really well."
Nikolaj Bloch (NB): "If you're trying to make commercial-sounding music like this, you need to have hit songs, and I don't think there are any on this demo. I think these tracks have a really nice sound to them but that's all there is to it. They need something to catch your attention. I liked the verses of the songs but as soon as you get to the chorus where you expect to get this big payback, it doesn't happen. I do like the sound of it though and the way it's been recorded, it's just the songwriting which they need to work on, if they can get that sorted out then there's no reason why they shouldn't be successful."
Andy Rogers (AR): "I don't disagree that they could write a big hit, track three is very strong and quite catchy for example but I don't think the voice is all that good. The production isn't bad but it sounds a bit woolly in places.
"I think it has quite a European sound and I could see it being popular there, I'm not sure it would be so successful in the UK or America though. I agree with what Barry says about these all being good album tracks but they're going to need singles to get an album deal."
BS: "I like this. I think maybe he could do with a producer though, someone who understands the genre of music he's going for and can help him to get it sounding right.
"I think with this sort of singer-songwriter style you need a bit more clarity, the instruments don't seem that true to themselves at the moment. He mentions in his letter that he's used an open tuning on the guitar to give it more of a sense of space but the tracks don't really have that feel at all. The reverb doesn't help, it's just clouding everything at the moment. I like the songs though, it just needs to be mixed a little more delicately to make it feel less claustrophobic."
NB: "This is more like the sort of music I'd listen to myself, but at the same time I'm not sure that I really like it. I like the style of it and it sounds OK technically but somehow I don't think he's getting his point across very well.
"I think the singing is a bit weak and, I found it quite hard to focus on his voice. The mix is very cluttered, the vocals and the guitar seem to be getting in each others way a lot and that makes it hard to listen to.
"He's written a very nice letter though, it's very sweet and it makes me want to like his music."
Karen Murphy (KM): "This feels very dreamy — the way it sort of takes off and takes you on a little journey while it modulates and flows. I think it could work better if it had some stronger lyrics though. At the moment this seems a bit wishy-washy and it doesn't really go anywhere. It needs a stronger melody to give it some more focus. The instrumentation is OK, but again it's not particularly inspired and it doesn't feel like it's got that much direction."
SS: "I think this sounds like someone who enjoys playing and recording their own music, and from that point of view it's great but it's certainly not something you could release.
"I really admire the fact that this guy is over 45 and is still writing music and sending CDs out. I think the songs are quite nice but there's nothing too original about this and it's terribly recorded. I don't even know how Karen can tell that the lyrics are bad because I can't even hear them. The guitar just completely dominates the mix and the vocals aren't nearly strong enough to compete with it. There's far too much reverb, it sounds really murky and dark."
AR: "I think this is absolutely terrible. I'm sorry but I think you have to be cruel to be kind in this sort of situation. I think that a lot of people write music at home and ask their friends what they think — and they're never going to be completely honest with you, so maybe we ought to be.
"This isn't really original in any way — all the lyrics are about love and that sort of thing, it's all been done before. I also think this is very badly recorded — the acoustic guitar sounds quite nice but the vocals are set too far back and are swamped with reverb. Maybe that's because he feels unsure about his voice. Reverb can mask a lot of things but the vocals still sound out of tune to me and there's no hiding that.
"I think the whole thing just sounds rather dated and I can't see how he's going to get anywhere with this."
KM: "I think this starts well, I like the instrumental track at the start, it almost reminds me of Radiohead, with the slightly discordant part at the end. I like the second track too but it feels like they've got a bit lazy after that; the last three tracks seem more like a jam session than anything else.
"The biggest problem I have with this band is the singer's voice. The music sounds like it's trying to be meaty and hard and when the vocal comes in it seems really weak and thin. Maybe it's just the contrast with the music that makes it sound like that, but it does seem like there's a bit of a mismatch between the music and vocals. Her voice doesn't have any strength to it, I think she should have a much more forceful, growly delivery. It seems too timid and I think that really lets it down."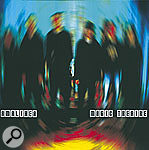 NB: "I think Karen's being a bit harsh on the singer. I don't think her voice is that bad, it just doesn't go very well with the music. With a different band she could be quite a good singer. I noticed that all of the tracks seem to be in the same key. Maybe that's because the vocalist is comfortable with it though, maybe they are. I think they could do with a producer, somebody who could rein them in a bit and make it a bit less indulgent."
AR: "This is all right, it's very well recorded and they've obviously spent a lot of time on it. They sound very well rehearsed as well, they say in their letter that they do a lot of live gigs and you can tell — they're very tight musically. None of the songs particularly stuck out though, none of them really grabbed me. I also think it seems a bit dated, the vocal reminded me of the singer from All About Eve.
"The worst thing about this demo is the letter they sent with it. There's nothing worse than a new band telling you that they're the greatest thing in the world because you're instantly going to think that they're not. There's just no way that you can live up to that sort of statement."
BS: "The letter is not a good idea. As much I'd like to see Pop Idol and Simon Cowell and the like disappear from this planet, I don't think Amalthea are going to be the ones to do it. I can't really see them being the phoenix rising from the ashes of pop music.
"There are five tracks on this CD, I really like the classical part at the start, it gets your attention and makes you wonder what you're about to be led into, and then the first song after that is great. The rest of the tracks just sound like them jamming though, I think that would be good in a live gig but it's a bit much for three songs one after the other on a CD."
SS: "I think this band, especially the drummer, are fantastic musicians, easily the best we've heard so far tonight. I think they need to concentrate more on the composition and structure of the songs though. They seem to be doing it the wrong way round at the moment. I've been in a lot of jams with bands where you're all playing along together and it all sounds great to you, and it might sound good live but it doesn't really work on record. If they want a five-album deal then they're going to need at least one song. They should sit down with a guitar or a piano and write a melody first, they should write the song and then let all these great musicians take it and develop it from there.
"In their letter they're saying that pop music is crap and they're the antidote. Why are they sending that to record companies? Who do they think the music industry is? It's record companies! Do they think that A&R people are all struggling musical activists or something?"
Barry Sage is a freelance producer and engineer. He specialises in Latin music and is well established in Spain and South America for his work with pop acts La Oreja de Van Gogh and Melon Diesel. As an engineer he has worked with a wide variety of artists, including New Order and the Rolling Stones.
Recently he has been involved in the creation of a sample library of Cuban percussion (Beats Working — In Cuba) for Zero-G and Native Instruments. A full list of Barry's work can be seen on his web site at www.barrysage.co.uk.
Sam Stubbings is the Senior Producer for the DVD division of Metropolis. He began his career five years ago at Abbey Road and has since worked with artists ranging from Paul McCartney to Muse. More recently he has produced both the first DVD single (Bjork's 'All Is Full Of Love') and the first commercial DVD-Audio disc (Holst's The Planets).
He also has his own act, Redstar, who are currently recording an album and gigging in London.
Nikolaj Bloch is a freelance engineer, writer and programmer with almost 20 years' experience in the music business. As the guitarist in the band Subcircus, he played all over the world until their split in 2000. Since then he has worked as a programmer and soloist on several major Hollywood films. He has also written for a range of artists varied enough to include American country singers and Jimmy Somerville. He enjoys spending time writing and collaborating in Nashville throughout the year.
Andy Rogers is a producer of production music for BMG/
Zomba. After graduating with a degree in music from Kingston University he spent a year as an engineer in a Hammersmith studio. Following a six-month stint at Abbey Road he joined BMG as an office junior. A year later he was producing albums of production music for TV, film and radio.
Having left BMG to join Zomba, he was reunited with his former colleagues two years later when the companies merged.
Karen Murphy began her musical career by training to become an opera singer. She later worked as a professional rock, pop and jazz singer in Australia, Japan and the UK, performing with original bands, cover bands, and in commercials.
Since moving to the UK she has been employed as a Post Production Co-ordinator at Abbey Road Studios and currently works as a Project Co-ordinator for film and TV specialists Videosonics.
Many thanks to The Firebird Suite who hosted the session. Their web site is at www.thefirebirdsuite.com. The MPG's web site is at www.mpg.org.uk.
Published May 2004