John Carpenter (left) and Alan Howarth in Howarth's Pi West Studio, 1980. This shot was taken when the duo were working on their first project together, the soundtrack to Carpenter's Escape From New York.Photo: Phil d'Angelo
John Carpenter is not only a cult movie-maker, but also a pioneering electronic composer. John, his son Cody, and collaborators Alan Howarth and Daniel Davies explain how it's all possible.
The path from the music world to the film world is well trodden. David Bowie, Madonna, Sting, Alanis Morissette, Björk, Bob Dylan, Debbie Harry, Cher, Courtney Love and Tom Waits are just a few of the many stars who have tried acting, while David Byrne, Dylan, Madonna and Rob Zombie are among the musicians who have directed feature movies. Moves in the opposite direction, however, have often been less successful. Steve Martin is accomplished at bluegrass banjo and Jack Black is active in Tenacious D, but the musical exploits of William Shatner, Gwyneth Paltrow, Bruce Willis and Eddy Murphy have all strained the boundaries of artistic credibility.
Legendary film director John Carpenter is breaking the mould in many respects here, enjoying a career change in his late '60s to become a bona fide rock & roll star, with critical acclaim to boot. Carpenter has directed classic horror, action and sci-fi movies like Dark Star (1974), Halloween (1978), The Fog (1980), Escape From New York (1981), The Thing (1982), Big Trouble In Little China (1986), Prince Of Darkness (1987), Village Of The Damned (1995) and more. And like Charlie Chaplin and Clint Eastwood, to name just two, Carpenter is famous for also scoring the music to many of his own movies.
In Carpenter's case, there is a twist, in that he's a pioneer of using synthesizers, with his scores in many cases having become almost as famous as the movies themselves.
Most people will be familiar, with the high arpeggios, five-to-the-floor stomp and atmospheric four-note motif of the Halloween movie theme, to give just one example, where all the elements work perfectly together to conjure up a suitably spooky atmosphere. Carpenter's film scores, in a number of cases made together with composer Alan Howarth, have proved so outstanding that they have laid the seeds for an entire electronic music sub-genre, synthwave (also known as retrowave), which emerged in the mid-2000s, and also quotes Vangelis and Tangerine Dream as its influences.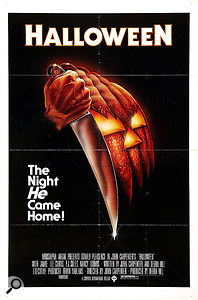 The last two movies Carpenter directed, Ghosts Of Mars (2001) and The Ward (2010), were both commercial and critical flops, which goes some way towards explaining the man's latter-day career shift. His new direction became apparent in 2015, with the release of his first non-soundtrack album, Lost Themes. Like his film scores it is dominated by synth sounds and arpeggios and mixes spine-chilling moods with rock influences. Made together with his son, Cody Carpenter, and Godson, Daniel Davies (the son of the Kinks' Dave Davies), Lost Themes reintroduced Carpenter to the world of glowing reviews, with one critic noting that the album "evokes his past without rehashing it, delivering a complete and immensely satisfying portrait of his music along the way".
One year on there's the follow-up, Lost Themes II, as well as something even more essential to an aspiring rock star: a world tour. At the time of writing 30 dates were already scheduled, beginning in late May in the US and ending in November in Europe, taking in three UK dates in late October, in Manchester and London, with Carpenter appropriately headlining 'Release The Bats', All Tomorrow's Parties' Halloween extravaganza. Further in line with the film-music-world crossover theme, the two Carpenters and Davies will be accompanied for this tour by Tenacious D's backing band, meaning that audiences will be treated to a genuine rock & roll line-up with drums, bass, two electric guitars, and the two Carpenters on synths. A YouTube video of the opening track from Lost Themes II, 'Distant Dream', showcases the six-piece sounding eerily like a prog-rock band.
"Making music is far more intimate and less stressful than sitting on a film set, let me tell you!" laughs John Carpenter. "It's a lot less stressful. It's all about the music, just the three of us making music in a room, or on tour the six of us cranking away, which is just joyous. Listen, I am 68 years old, and all this has happened to me in the last couple of years. I'm just a lucky dog, you know. It's just great! It has come late in my life, and it's just wonderful."
Neither his association with music, nor his predilection for using synths, nor his shift from film- to album-making, came by design. His father was a music professor, composer, and a concert violinist, who introduced his son to classical music and started him on the violin. The latter, recalled the 68-year, "was fine, apart from one big problem: I had no talent on the violin! It is one of the most difficult instruments to learn, and I was never any good at all on it. So I rebelled, and moved on to piano, and then guitar, and bass guitar, and rock & roll. And later on at film school I began scoring my own movies because there was no budget.
"Despite having very limited means, I still wanted my scores to sound as big as possible, and using synthesizers was one way of doing that. I realised that if you multitracked yourself you could build up a sound that's big and orchestral. That was the main reason for using synths. I also just love the sound of synths, because it is so unique. Of course, my classical background helped me, as well as watching lots of movies and being in love with classic movie music written by composers like Dimitri Tiomkin and Bernard Herrmann. I was also influenced by a synth group called Tangerine Dream, who did a great soundtrack for a movie called Sorcerer [1978], and by Goblin [the Italian prog rock band who became famous for their soundtracks for the horror movies Profondo Rosso (1975) and Suspiria (1977)]."
Most synth enthusiasts are tech-heads, ranging from the nerdy to the obsessive, but Carpenter claims almost complete ignorance on the technical front. "I don't remember what synths I used. My big thing was that I never bought any equipment until quite late in my career. Part of the gig was that the people that I worked with had the equipment, so I'd go into their places and use their equipment, with them engineering. This was how Alan Howarth and I worked on the soundtracks we did together."
Alan Howarth was born in New Jersey and moved to Ohio during his high-school years. He set his first steps on the musical path playing bass guitar in bands. He was keyboard tech for Weather Report's Joe Zawinul during 1976-1980, and went on to work as a sound designer on the first six Star Trek movies, as well as Raiders Of The Lost Ark, Back To The Future 2 and 3 and many more films, and as a composer has contributed to the scores of several movies. Howarth is promoting something he calls Natural Resonance (naturalresonance.net), which states that 440Hz is an arbitrary frequency standard for A, and that instead frequencies like 432, 427 and 421 Hz have a natural resonance with specific energy centres in the human body and are therefore more attuned to the wellbeing of our mind and body. Howarth is currently working with Magic Leap's Sonic Arts team on their revolutionary approach to "mixed reality".
Alan Howarth and Carpenter worked together for an amazing ultra-productive eight-year period, which Howarth calls "one of the greatest experiences in my lifetime". Carpenter shot 10 movies in this time, all of which were scored by Carpenter and Howarth, starting with Escape From New York (1981) and ending with They Live (1988). Howarth vividly recalls Carpenter's lack of interest in technical aspects of music-making. "John did not want to know anything about it. He was like, 'I don't need to know that stuff, that's your job.' I was the gearhead and I had the gear, so he came to my studio at my house, and my job was to keep the synths in tune and up and running and make sure the red light was on. John just sat in front of the black and white keyboard keys and pushed them.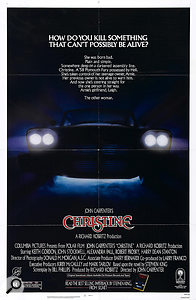 "He's a master of themes, particularly simple themes that communicated the mood and idea of his movies. Most of the scores we did were just him coming in and starting to play, with me being sort of an electronic music producer. I created sound palettes for him, and kept putting these sonic tapestries in front of him which he called 'my electronic colouring books', and I ran the sequencers and kept all the technology going. It was a really magical time to be working with him. He used to say that he really enjoyed doing the music for his movies, that it was when he was on vacation. He could leave all the pressures of being a director behind him when he came over to my place, turn off the phone, and just be a composer and relax."
Fortunately, Alan Howarth does have clear recollections of the gear the two of them were using. "What I call 'phase 1' was from the moment John and I started working together on Escape From New York in 1981 up until Christine [1983].
The last John Carpenter movie to be scored at Pi West using what Alan Howarth describes as 'phase 1' of his setup was 1983's Christine.Photo: Alan Howarth
My studio was called Pi West, and the initial bank of keyboards there when John and I started out working together were the Sequential Circuits Prophet 5 Rev3, a Prophet 10, an early ARP Quadra and two ARP Avatars — one Avatar was integrated with a Sequential Circuits Model 700 programmer — an ARP Sequencer, an Oberheim Four Voice, and an Emulator 1 sampler. I also had the Linn LM1 drum machine, which drove our main arpeggiator, the ARP Sequencer, using clock pulses. I later got an Emulator 2, which became one of our main pieces and had a very musical arpeggiator on its own. I was very much into programming our own sounds, and Dave Smith of Sequential Circuits really liked the original sounds I had made for Joe Zawinul and asked whether he could use them in the first Prophet 5 presets. So many of the Prophet 5 presets were my sound designs, especially for brass, strings and stuff like that.
Another view of Pi West Studio in 1980. Visible at the extreme left is the unusual Stephens 24-track two-inch machine, chosen partly because it was more portable than other alternatives at the time! The secondary Tascam 80-8 machine is in the rack just to the right of the TV monitor, with the Linn LM1 drum machine above. The synth rack to the right contains, from top, two ARP Avatars; an ARP Sequencer and Sequential Model 700 programmer; an ARP Quadra; and a Sequential Prophet 5.Photo: Alan Howarth
"I initially had a Tascam 80-8 half-inch eight-track tape recorder at Pi West, but we quickly decided that we needed more tracks, so I got a Stephens 24-track, the reason being that it's somewhat portable, and there were some serious steps leading up to where I lived, so getting an Ampex up there was somewhat prohibitive! Two-inch 24-track tape was our recording medium. I expanded the tracks a little bit with the half-inch eight-track, using SMPTE and also the Audio Kinetics Q-Lock sync system, so I could lock both tape recorders to video. John loved that, because it was the first time he'd been able to play while watching the movie! Prior to that he'd been playing to a click and a stop watch, and the music was synchronised to the images later on 35mm mag stock at the movie studio.
Alan Howarth at work in his Electric Melody Studios, 1985.Photo: Alan Howarth
"Phase 2 began with Big Trouble In Little China. I had a new house and built a studio in the garage out back, which I called Electric Melody Studios, and where I had an Ampex MM1100 24-track instead of the Stephens. I added a Kurzweil 250 synth and a Prophet VS, both of which became main pieces, and also got the Linn Drum LM2 and an E-mu SP12 Drumulator. I started getting into computer-based sequencers as well. The first one I got was MOTU Performer on the Mac Plus. But the crown jewel which we got in 1986 was a Synclavier system. It was so expensive that I bought it on payments, it was like buying a house! I decided to go for the Synclavier rather than the Fairlight because it had added a Macintosh as its interface.
For 1985's Big Trouble In Little China, Alan Howarth had moved to a new house and a new studio, christened Electric Melody. Among the newer equipment visible in this photo is an Apple Mac Plus computer (at rear, top centre) and an E-mu Systems Emulator sampler (centre right). Photo: Alan Howarth
"Made by New England Digital, the Synclavier was a synthesizer, sampler and digital recorder. The direct-to-disk system could be expanded to 16 tracks of hard-disk recording. Initially it had 64 voices and 64MB of RAM, meaning it was a bit like a gigantic Emulator 2. The direct-to-disk system allowed you to trigger sounds and disk-based tracks from its keyboard, so RAM was no longer an issue. All this was really cutting-edge for the time! In using RAM and disk-based recording we were already using the tools of the future. Because I had a Synclavier I was a late-comer to the DAW. I did not jump to Logic until 2003. Eventually I phased out the Synclavier. It took 30 Amps just to have it on standby! I now work in both Pro Tools and Logic, but am now looking at PC and Nuendo."
Alan Howarth in 2014 with the car that stars in Christine.Photo: Dominic Mancini
After Carpenter stopped working with Howarth he did, for a while, own some keyboards, in particular, he recalls, "the Korg Trinity, which I used to score a couple of films with, and then the Korg Triton. That was it for a while, until I hit Logic Pro." The mention of Logic Pro connects Carpenter to the subject of the making of Lost Themes I and II, and by now it should come as no surprise that his switch to a DAW also wasn't by design.
"My wife got me into it about eight years ago," recalled Carpenter. "We renovated the house we were living in, and she bought me a computer with Logic Pro. I looked at it, and it terrified me, but my son Cody said, 'It's not that tough,' and started working with me on it. Over a period of time I became conversant with it, and now I love it. It's tremendous. I can't tell you how great it is. You can have an infinite amount of tracks, and all these plug-ins, and the sounds of the synths are just unbelievable. I recall having to start up tube synths in the old days, giant things that you had to tune. I also had to work with an engineer. But now I can do it all myself at the push of a button. It's great! Logic is just so user-friendly, it's fantastic."
Once he felt comfortable enough to work with Logic, John Carpenter, with help from his son Cody and Daniel Davies, would record music himself in his home studio, where he has a typically 21st Century studio setup, with his Logic Pro DAW complemented by Adam A5X monitors, an Apogee Quartet interface, a couple of microphones, and a few MIDI keyboards. Cody spent much of this time in Japan, from where he would communicate with his father and Davies via email. Eventually their collaboration resulted in Lost Themes I, which was successful enough to galvanise the trio to work together over a shorter and more focused period in 2015 to create a second album.
"All three of us being in the same room together was more rewarding than the way we worked on the previous album, with Cody being in Japan," says John. "The three of us usually started with an arpeggio or something like that, or Daniel or Cody would bring in a sketch, and we'd work on that, improvising and expanding it into something bigger. We did it in all sorts of ways, sometimes the three of us playing at the same time, sometimes just two of us, or one. There's a lot more guitar work on the new album than on the first one, because I just love rock & roll, and wanted to have more guitars. The lead guitars were played by Daniel, but Cody also played guitar. We all programmed drums. We shared many of the tasks and this is what made it a lot of fun."
The Lost Themes team at work. Left to right: Daniel Davies, John Carpenter, Cody Carpenter.Photo: Sophie Gransard
"One or the three of us would come up with an idea, a riff or something," elaborates Cody Carpenter. "My dad often likes to start off with an arpeggiated line or sequence, and we'd build on that. For example, my father came up with the bass line for 'Distant Dream' and we put a melody on top, and then we created the entire structure for the song. We all played keyboards, working mostly in MIDI, and Daniel and I played guitar and also some bass here and there, and some percussion. One song has a percussion sound that's a sample of my dad's voice, heavily effected. Daniel did most of the drum programming because he's really good at that. There also was a lot of editing in Logic. Some songs have bits from other songs, and we'd edit sections, move sections around inside songs, and so on. Editing was a huge part of the process."
According to Davies, "the guitars were recorded DI, going through a BAE 1073MPL and then a BAE 321A, and inside of Logic we used amp simulators, like Logic's Amp Designer, or Native Instruments' Guitar Rig, or Softube's Vintage Amp Room. If it started sounding too similar, I'd change to something different. The keyboards that we used were my Roland JP8000, John used the Korg Triton a lot, and we also had the Korg MS2000 and Korg Kronos in the room. For the sounds we mostly used soft synths and samplers, like Spectatronics' Omnisphere, which sounds great, and Arturia and U-he stuff, and we also had tons of plug-ins by FabFilter and Softube and others, to change the sounds."
Despite the fact that most of the sounds on Lost Themes I and II are from digital sources, the sonic universe on the two albums has a very analogue feel, with many warm, fat, fuzzy, analogue-like sounds that stand in contrast to, for example, the more glassy, digital sounds Cody Carpenter himself likes to use for his Ludrium solo project. "For sure, my dad and I are really into older, classic synths sounds," agrees Carpenter junior, "as opposed to the really modern stuff. We definitely tried to go for a more analogue feel. There's something romantic about the old synths, but in terms of convenience it's so much easier to just use a soft synth. We also used Native Instruments' Kontakt, and a plug-in emulation of an Oberheim synth. We'd go through the patches, and if we liked the sound, my dad would turn on the arpeggiator to see what we could do with it. We're not that sophisticated when it comes to programming sounds, so we tended to go for presets, and then tweak them a bit and put some plug-ins on."
Like all of his music, the Lost Themes albums exemplify John Carpenter's distaste for what he calls the 'Micky Mouse' approach to movie scoring, where the music tries to manipulate the viewer's emotions almost second-by-second. Rather than try to micro-manage the viewer's feelings in this way, Carpenter has always allowed the music to follow its own inner logic, and used it to invoke a strong general atmosphere over longer periods of time.
"The combination of music and image and understanding how they work together definitely is a big part of having grown up with my dad," recalls Cody Carpenter. "And in 2005 my father and I did the music together for one of these Showtime TV series. We went somewhere to record, with an engineer to help us, and we just ran the video and sat down at the keyboards and improvised to that. Then we'd go back and worked on the bits we liked best. We played to the final masters, so didn't have to go through this process of adapting the music to later versions of the film. But when we were working on Lost Themes, I didn't have any images in my mind, and I think my dad did either. It's more a stream-of-consciousness kind of thing: just come up with a musical idea and work on that. We don't think about moods or ideas, it's just free-flowing musically."
"When you're scoring for a movie, you're servicing and supporting the story and the images," adds John Carpenter. "The music always came after the images. Last year we did the theme music for the Zoo TV series, and that was back to the old days, because we were scoring to images. But for the Lost Themes albums it was just the sounds, just the music. Sure, the music we were doing would stir up images in my head, but they have nothing to do with the titles. I just made them up, using one word for each of the titles on Lost Themes I, two words for the titles of the songs on Lost Themes II, and I may use three words for the titles on Lost Themes III. Not writing music to visuals was fabulous. Very freeing. It freed me up to making music in ways I had not done before. It's pure, it's great, it's wonderful!"
At the time the interviews for this article took place, John and Cody Carpenter and Daniel Davies were deep in rehearsal for their coming tour, which will be a novel experience for all of them. As mentioned in the main article, the three additional musicians are the backing band to Jack Black's Tenacious D: John Spiker on bass, John Konesky on guitar and Scott Seiver on drums. The Carpenters will be playing keyboards, and Davies guitar and occasionally keyboards.
Davies explains that his live rig will consist of a non-reverse Gibson Firebird, Gibson Les Paul, Fender Jazzmaster, a "white, handwired" Vox AC30, and a Dave Smith Mopho X4 and Roland System 1 synths, plus a laptop. Cody Carpenter will be using a laptop with Mainstage software and a MIDI controller, and the Yamaha MX49 keyboard, though he remarks that they may "just be renting keyboards when in Europe. My dad will be bringing just a laptop and an M-Audio MIDI keyboard. The drummer will be triggering some of the arpeggios from a Roland trigger thing, but other than that we'll mostly be playing the songs live, so we have to arrange them a little differently for the band. But I'm really excited about this tour. It's crazy."
John Carpenter: "Mainstage allows us to reproduce the synths sounds that we have. We'll be playing a mixture of music from the Lost Themes albums and my film scores. Most people who come to the concerts will want to hear these scores. Yes, there'll be visuals as well, but I'm not going to tell you what. You'll have to come and see!"
The Kinks' Dave Davies and his family, including the young Daniel, moved from the UK to LA in 1992. They settled in the same street as the Carpenters, and the teenage Daniel even spent a couple of years living with them. Davies junior started out playing guitar, occasionally asking his famous father for some advice, but mostly being self-taught. After several years playing in bands he now works at his home studio in LA writing songs and soundtracks, using a setup consisting of Logic, an Apogee Duet, Adam A7X monitors, and a small collection of BAE preamps, a dbx compressor and some mics like a Shure SM7 and an AKG C414.
Davies is not as enamoured with working in the box as John Carpenter, stating that he's "still trying to figure out a good marriage between soft and hardware synths. It gets a little boring just being in the computer all the time. I want to turn knobs as well. Things are so clean in a computer that old synths sound rather noisy when you plug them in, but the old stuff also introduces character and unpredictability, which is great. And the endless options in soft synths can be overwhelming. I'd rather use a few simple things than one thing that can do everything. I have thousands of sounds at my disposal, but I probably use just 20 or 30 as my starting points."
Cody Carpenter's father introduced his son to music and to movies at a very young age (yes, even to the horror movies), and he then went on to play piano and later guitar and drums, and to study music composition at the University of California in Santa Barbara and at the Occidental liberal arts college in LA. Cody contributed to the score for his father's movies Vampires (1998) and Ghosts Of Mars (2001), and also wrote and performed the soundtracks for two episodes in the Showtime Masters Of Horror TV series, 'Cigarette Burns' and 'Pro-Life', both of which were directed by his father.
Cody Carpenter is active as a musician with his Ludrium solo project, which sometimes features additional musicians. Both Carpenters are also big fans of video games, with Cody quoting the soundtracks of late '80s and early '90s video games as a big musical influence, and adding that he's "also heavily influenced by progressive rock legends like Genesis and the recently departed Keith Emerson. But similar to my dad, I'm more into improvising than coming to music from a theoretical point of view."