Ask anyone in the know about trends in music technology, and the reply will probably contain the word 'democratised'. DAW software has democratised music recording. Affordable analogue synths have democratised electronic music. Streaming has democratised music distribution. And so on.
Dig deeper and things become more complicated — if the music industry is so d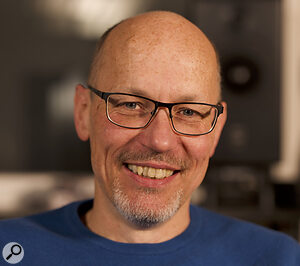 Sam Inglis, SOS Editor In Chief.Photo: J.G. Hardingemocratic, why are so many successful artists privately educated? — but the general pattern is clear, and clearest of all in the world of orchestral music. Thirty years ago, the idea that anyone with a computer would be able to create plausible recordings of symphonic music would have seemed laughable. Today, schools up and down the land make the tools available to their students for free.
This can be seen as the latest stage in a long process of making classical...
You are reading one of the locked Subscriber-only articles from our latest 5 issues.
You've read some of this article for free, so to continue reading...
Log in - if you have a Subscription you bought from SOS.

Buy & Download this Single Article in PDF format

£1.00 GBP

$1.49 USD


For less than the price of a coffee, buy now and immediately download to your computer or smartphone.

Buy & Download the Full Issue PDF
Our 'full SOS magazine' for smartphone/tablet/computer. More info...

RECORDING TECHNOLOGY: Basics & Beyond
Claim your FREE 170-page digital publication
from the makers of Sound On Sound — CLICK HERE