Acoustic treatment is often the single most effective way to spend money on improving your studio.
With the world still busy fighting the coronavirus, professionals and hobbyists alike have been spending more time in our home studios. As well as making more music, we've had plenty of time to reflect on what's working well for us, and what's not. So the SOS editorial team shared notes to come up with 21 ways you can greet 2021 with a better studio.
Acoustic treatment is an investment that will benefit both your mixes and your raw tracks. Several manufacturers offer full room kits that are a great way to get in the right ballpark if you have the cash, including GIK, Auralex, LA Sound Panels, Acoustics First, Iso Acoustics and Vicoustic. But as a minimum, basic 'mirror point' absorbers are a must, and if you have space, proper bass trapping — not just foam — in the corners will tighten things up.
Most home studios are one‑room affairs, and if you don't have a separate live room, you'll need to balance accurate monitoring against a good‑sounding tracking environment. Especially in a small space, this usually means keeping the room fairly dry. Use software reverbs to add depth to your tracks, or buy some cheap reflective material that can be set up temporarily when tracking. Even if you can't make permanent changes to your room, there is still worthwhile action you can take. Buy a couple of heavy duvets and hang them away from a wall to deaden the space temporarily, or get your hands on a portable vocal screen such as the sE Reflexion Filter.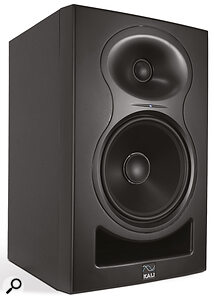 Models like Kali Audio's LP8, above, have made quality monitoring more affordable than ever.
Technological innovation is driving high‑end nearfields like Genelec's The Ones and the Jones‑Scanlon Baby Reds (below) to new heights.
The world of small‑studio monitoring has changed a lot over the last decade, and if you haven't kept up with the pace of development, you could be missing out. You may even be working only with headphones, in which case the addition of even a small set of active monitors will give you an invaluable new perspective. Modern entry‑level monitors from manufacturers such as Kali Audio, ADAM, Mackie and KRK offer very impressive performance at a modest cost.
Further up the scale, innovative driver and tweeter materials, a renewed interest in coaxial speakers, and new technologies such as built‑in DSP are redefining what's possible in a compact monitor. Check out, for instance, SOS reviews of products like Genelec's The Ones, Jones‑Scanlon Baby Reds, Focal Trio6, Dynaudio Core 7 and Barefoot Footprint 01.
The bottom end is super‑important in most modern music styles. But if you try to get huge bass extension from nearfield monitors, you'll compromise their operation throughout the audible range. So, if you're confident that your room acoustics will handle true bass, you may well find that the best option is to pair your existing speakers with a subwoofer. By filtering out the low bass from your satellite speakers you allow them to shine at what they do best, and a good sub will let you hear what's going on right down to the fundamentals.
Even if you already have a capable set of studio monitors, a good secondary speaker or set of speakers can often give you a useful perspective. Maybe it's a mono, sealed‑box, single‑driver speaker like the newly reissued Auratone or the Avantone MixCube, which tells you instantly what the balance is like in the all‑important midrange. And whereas once the car radio or a 'grotbox' was an essential aid to mix translation, the challenge now is to make your material sound good on modern 'smart speakers'. Your audience is listening on Amazon Alexas, Apple Homepods, Google Home speakers and Sonos devices. Do you have something similar to check what they're hearing?
Fighting your way through reams of tangled cables on your desktop in order to plug something in is a real buzzkill when you just want to sit down and make music. A patchbay can really help to keep things tidy, and give you almost instant access to everything in your studio. If you want to know just what the humble patchbay could do for you, check out Hugh Robjohns' article in SOS December 2020.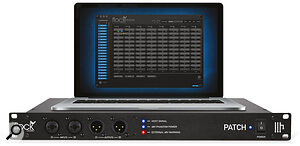 The ultimate patchbay? Flock Audio's Patch system brings your outboard under computer control.Basic models from the likes of ART are super‑affordable, but if you want the ultimate in flexibility, take a look at recallable, remote‑controlled patching systems from Flock Audio and CB Electronics.
Another option for the small studio is a compact analogue mixer with enough inputs to leave everything permanently plugged in. If you have a lot of synths, a rackmounted line‑level mixer such as Tascam's LM‑8ST is a particularly compact and handy option, while SSL's neat SiX mixer will bring a touch of luxury to any desktop.
Sometimes software gets in the way of the creative process. A standalone audio recorder can be really liberating when you just want to get some ideas down. And if it's lightweight and portable, like the Zoom L8 reviewed in this issue, it also means you can capture ideas in high quality anywhere in your house, without lugging around your whole system. Many also double up as mixers and have onboard effects for cue mixes, while others such as the Sound Devices Mix Pre range offer technical quality as good as any regular interface. So you can either use one to replace your interface, or just as another option.
Improve your studio by freeing yourself to record outside the studio. Products like Sound Devices' Mix Pre range offer studio‑quality recording in a portable device.
Enjoy classic‑style mics like United's FET 47 or embrace innovations like mic modelling (Townsend Labs' Sphere), novel polar patterns (Lauten Audio's LS‑208) and affordable Ambisonics (Rode's NT‑SF1).
Many home recordists have only one high‑quality studio microphone. If that's the case, is that limiting the quality and variety of your recordings?
A large‑diaphragm capacitor mic can be great for vocals, but other sources might benefit from a moving‑coil dynamic, small‑diaphragm capacitor mic or a ribbon mic. If you only have a cardioid mic, perhaps consider an omni one, or something that offers multiple patterns.
And if you record instruments as well as vocals, think about the possibilities for stereo recording that open up when you have two mics.
The classic vintage large‑diaphragm sound is more affordable than ever thanks to models such as Neumann's TLM102 and to manufacturers such as Sontronics, Avantone, Telefunken USA, United Studio Technologies and Mojave, but the last few years have also seen many innovative alternatives reach the market.
Townsend Labs' Sphere and Antelope's Edge implement advanced mic modelling and Lauten Audio's LS‑208 and LS‑308 offer unique directional responses, while companies like Earthworks and Josephson Audio continue to push the technological boundaries.
Audix's SCX25A fits into places where other large‑diaphragm mics wouldn't, and Sennheiser's Ambeo and Rode's NTSF1 have made high‑quality Ambisonic recording available at a new price level.
Even the humble moving‑coil dynamic has been transformed in recent years, through innovations such as the active circuitry in Aston's Stealth and Element, and Shure's revolutionary Dualdyne capsule design.
We live in a golden age for analogue synthesis. If you're feeling flush, treat yourself to a flagship instrument like the Moog One and Arturia PolyBrute!
Just because you can use software instruments to create almost any sound doesn't mean you have to do it that way. There's something uniquely satisfying about a hardware synth with hands‑on controls, and they're available to suit every taste, space and budget. From desktop instruments like Roland's Boutique series or Modal's Skulpt and Craft, right up to desirable polysynths like the Moog One, Korg Prologue, Nord Wave 2, Sequential Pro V and Arturia PolyBrute, there's nothing like a real hardware synth to bring a smile to your face.
There's something uniquely satisfying about a hardware synth with hands‑on controls...
Perhaps the only chair purpose‑designed for recording studios: the Phantom Focus eChair from Carl Tatz Design.We're often so focused on the gear and the sound that we forget that a recording studio is supposed to be a creative, inspiring place. A comfortable chair (and another for your collaborator!), good lighting, a lick of paint, inspirational artwork, better storage solutions... all these things can really help to make your space promote creativity and productivity. Carl Tatz Design even make a chair specially designed for studio use!
In‑the‑box grooves can be good, but the temptation to loop things or just use what you have available can often lead to things sounding a little flat. Real percussion — shakers, hand drums, tambourines and so on — can be a great way to inject a little human feel, and keeping a box or drawer full of such things needn't be expensive. Just bang and shake into the mic, and layer it over your existing beats where the song needs a lift. Or if you're a real skinflint, use finger clicks and hand claps!
Speaker and room correction can be done using a hardware system such as Trinnov's ST‑2, or in software such as Sonarworks Reference.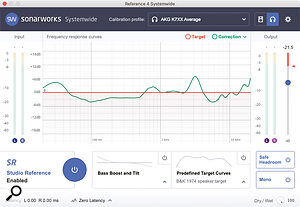 No matter how much you spend on monitors and acoustic treatment there will always be limits as to what you can achieve, especially in a domestic space. Likewise, no pair of headphones is perfectly linear out of the box. So why not use one of the many DSP solutions to optimise your monitoring system?
Some, like Sonarworks Reference, Dirac Live For Studio and IK Multimedia's ARC, are software‑based solutions designed to be used as plug‑ins or standalone applications on the master outputs of your interface. Others, such as Trinnov's impressive ST2 Pro, are hardware solutions that are independent of your Mac or PC.
If you're stuck in a rut composing with a guitar, or with DAW software and a MIDI keyboard, try an alternative approach. Grid‑based devices and hardware sequencers can be huge fun and are guaranteed to get you thinking in different ways. There are all‑in‑one hardware options such as Akai's MPC range, Elektron's Digitakt and Novation's Circuit 2, which are perfect for go‑anywhere creativity. Hybrid systems like NI's Maschine harness the power of your computer behind a hands‑on, grid‑based controller, and software such as Ableton Live and Bitwig Studio is made to be paired with a grid‑based controller.
S
Soundtoys are one of many plug‑in manufacturers who offer tempting bundles across their entire range.till using only the plug‑ins that came with your DAW? There's a whole world of amazing third‑party processors, and nearly everything is available to try without risk, courtesy of time‑limited demo versions.
Novel corrective tools such as Oeksound's Soothe 2, Sonnox's Oxford Drum Gate, SoundTheory's Gullfoss and Leapwing's CenterOne can make almost any audio recording easier to mix and master; or, if you're struggling to learn how to mix, products like iZotope's Neutron and Toontrack's EZmix can give you a welcome helping hand.
A co‑processor such as UA's Satellite can boost your plug‑in power, giving you access to UA's impressive range of classic hardware emulations.Manufacturers such as Valhalla, FabFilter, SoundToys, McDSP, Waves and Eventide offer attractive deals that will give you an entire library of excellent plug‑ins at an affordable price. Others, such as Plugin Alliance and Slate Digital, offer subscription models that give you access to everything in their catalogue for an affordable monthly fee. And if you want the ultimate in plug‑in power, invest in a hardware co‑processor such as Universal Audio's Satellite or McDSP's remarkable APB system.
Covid means we can't get together in studios and rehearsal spaces so easily. But new tools are making it super‑easy to make music online. Enjoy real‑time music‑making with friends thanks to generic tools like Zoom and Google Meets, or the dedicated Jamulus app. Share DAW sessions in the cloud using Avid's Cloud Collaboration or a service such as Dropbox. And turn your studio into a virtual control room to direct sessions taking place elsewhere with applications like Steinberg's VST Connect and Source Elements' Source Connect.
BAE are one of several companies making excellent preamps inspired by the Neve 1073.You might have a high‑quality microphone, but does the rest of your input path do it justice? If you're currently plugging directly into an interface, maybe you should consider getting a high‑quality outboard mic preamp.
A state‑of‑the‑art modern preamp such as Millennia's HV‑3C will give you clean gain for days, ensuring you get the purest possible capture of quiet sources. Alternatively, you can get some vintage mojo into your tracks by opting for a classic Neve or API design. These are still available from the original manufacturers, and have also inspired affordable recreations by Warm Audio and Golden Age as well as high‑quality homages by the likes of BAE, Aurora Audio, Great River and Vintech.
Universal Audio's preamps and input channels likewise draw on a classic heritage, while ART's Pro MPA MkII offers valve warmth on a budget. Look for preamps with an output gain control or fader if you want to explore the possibilities of driving the input hard to add pleasing coloration. Cranborne's EC2, SSL's Alpha VHD‑Pre and Audient's ASP800 offer the best of both worlds, with the option to introduce colour to an otherwise clean signal.
Audient's ASP800 preamp allows you to record super‑clean or dial in as much colour as you like.
Finally, don't neglect the less obvious aspects of your input chain. An expensive mic deserves and needs a professional‑quality stand such as are made by K&M, and you might be surprised at the difference a good‑quality popshield such as Stedman's ProScreen range can make.
If lockdown means you have more time on your hands, why not use it productively to improve your own skills? From learning an instrument to ear training to advanced mixing techniques, there are resources available online to fill any gap in your expertise.
The renowned Berklee College have been delivering online programmes since 2002, and offer a huge range of courses covering every conceivable aspect of audio production. Mix With The Masters have recruited an incredible array of A‑list name producers/engineers to put together their programme of videos, webinars and seminars, while the Art & Science of Sound Recording course was devised by none other than legendary producer Alan Parsons, and events that usually take place 'face to face', such as Music Expo's Summit seminars, have now moved online. SOS, meanwhile, have teamed up with NonLinear Educating of Canada to provide our comprehensive SOS Tutorials series.
You know — the ones that kinda work and kinda don't! Is there anything more frustrating than plugging in and hearing intermittent crackles and changes in level? There's no sense skimping on these sort of basics, so either grab yourself a soldering iron and learn how to fix them, or order a few spares and move on. Good‑quality cables from the likes of Whirlwind and Hosa cost very little in the scheme of things, but are worth their weight in gold.
One fader, many possibilities: PreSonus's compact FaderPort can make a serious difference to your mixing workflow.Work faster and more effectively by pairing your computer and DAW with a control surface. There are serious efficiency gains to be made by adding something like PreSonus's FaderPort or Frontier Designs' Alphatrack, which give you a single fader for writing automation to key tracks, or a cheap tablet running Avid's free Avid Control app. Softube's Console 1 ecosystem offers more than just DAW control, replicating not only the experience but also the sound of working on a classic large‑format console, while systems such as the Slate Raven and Quantica Modula make full use of the latest touchscreen technology.
With manufacturers such as Electro‑Harmonix and Strymon constantly introducing new and outlandish processors, guitar pedals can be an inexpensive and creative source of effects at mixdown, and it's often straightforward to integrate them with a few tweaks to your setup.
They all accept standard quarter‑inch jacks, so the main challenge is to present the signal to them at a suitable level and impedance. A passive direct injection box such as Whirlwind's IMP2 or Radial's Pro DI used 'backwards' may well be all you need, but there are also dedicated interfaces such as Audio Simplified's Pedal Pusher.
New headphone technologies continue to emerge, including Austrian Audio's 'high excursion' drivers (above) and HEDD's novel use of the Air Motion Transformer (below).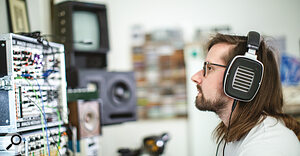 If people are listening to your music, they're mostly doing it on headphones. The boom in headphone sales has led to plenty of new developments in headphone technology, from the 'high‑excursion' drivers used in Austrian Audio's Hi‑X models to the wholly new and very impressive HEDDphones.
Established manufacturers such as AKG, Beyer, Fostex, Sony and Sennheiser continue to improve traditional moving‑coil dynamic designs, while new planar magnetic headphones from Audeze and now Avantone offer a compelling alternative. And there's strong competition from newer names in the field such as Neumann and Focal, as well as Audix's excellent A‑series models.
If you haven't shopped for headphones for a while, you might be surprised at how good modern cans can sound.
Many audio interfaces have basic monitor control built in, but few offer all the features of a mixing console's master section. You might be surprised at how much of a difference a proper monitor controller can make to your workflow. Calibrate your monitors to work at a known SPL, enjoy instant speaker switching, and take advantage of features such as mono summing, left/right mutes and talkback.
EastWest's Composer Cloud gives you access to a huge range of orchestral libraries for a modest monthly subscription fee.What better way to expand your musical horizons than to bring in a battalion of virtuoso string, brass and woodwind players? Few of us will get to hear our material played by a real orchestra, but sampling technology has come a long way since those ubiquitous 'piano + strings' patches in home keyboards. There is now a huge range of virtual instruments that place the world's best orchestral players at your beck and call.
Take a look at Dave Stewart's comprehensive round‑up back in 2015 to get an idea of what's on offer, then bring the choices up to date by browsing the catalogues of manufacturers like Spitfire Audio, EastWest, VSL, Heavyocity, Orchestral Tools, Sonokinetic, Native Instruments, Project SAM and more.