New analogue tape, EQ and compressor plug-in launched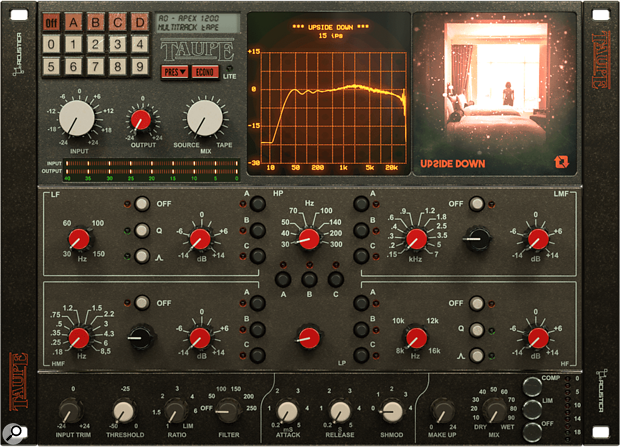 Acustica Audio have announced the release of Taupe, an analogue tape emulation plug-in based on the latest incarnation of the company's CORE 13 technology. According to Acustica, this is the only engine capable of fully capturing the variable dynamic response of real analog tape machines, from the preamp section to the sought-after tape compression and harmonic saturation effect derived from driving the input stage.

Taupe gives the user access to the sound of 21 meticulously sampled machines from the late 50s up to the early 90s, the EQ section of 3 iconic American consoles from the 70s and 80s and 2 switchable compressors, all available as standalone modules too.
 
Acustica are known for their slightly different take on things, and this is apparent in the 'MIX' control. Different from the dry/wet knob found on most plugins, lets you adjust the desired amount of 'tape coloration' - from 0 (preamp input signal) to 100% (tape signal) effectively blending the tonal characteristics of the machine's circuitry with or without the tape component, for enhanced creative effects.

Just like its analogue counterparts, Taupe responds to input level variations, offering subtle through to more obvious levels of tape compression and harmonic saturation when driving the input stage hot. Helpfully, there's also an 'ECONO' function which disables the compression component of the tape, saving CPU resources for other effects.

Taupe is available on Acustica Audio's web store at a special Black Friday intro price of €161,85 (representing a 35% discount on the final retail price of €249).
http://acustica-audio.com/store/products/taupe