Includes public Apple Silicon native beta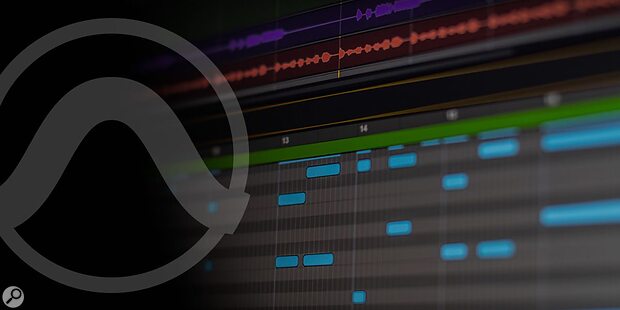 Avid have announced that Pro Tools 2022.12 is now available. The update introduces support for macOS Ventura, a new Scripting SDK (Software Development Kit), and a number of bug fixes and performance improvements. Also included, is a public beta version of the DAW that runs natively on Apple's M1 and M2 processors, allowing users to check out the performance improvements on their Apple Silicon machines ahead of the full native release which is planned for early 2023.
Scripting SDK
Avid have stated that the new SDK marks a new, open era for Pro Tools, providing high-end facilities and application developers with all they need to produce scripts that help to automate repetitive tasks. The Pro Tools Scripting SDK is an open, language independent API that provides access to tasks within the DAW and allows them to be performed automatically. Tasks that can be automated include opening and closing sessions, carrying out exports in various formats, timeline functions, and the use of 'get' and 'set' commands to retrieve and write session information. Applications can be programmed using any language, and both Mac and Windows platforms are supported.
More information on the SDK can be found here.
M1/M2 Native Beta
In addition to the universal binary version of the DAW that will run on Apple Silicon Macs via Rosetta 2, Pro Tools 2022.12 includes a public beta that will run natively on computers powered by Apple's M1 and M2 CPUs. This version includes support for macOS Ventura and the bug fixes implemented in the full 2022.12 release, but with limited functionality. Avid are also keen to point out that it has not been subjected to the same rigorous qualification process.
The software will launch in Rosetta 2 mode by default, but savvy users are able to launch the software in the new beta mode by unchecking the "Open Using Rosetta" box via the macOS Finder. A list of features which are not working in the beta are as follows:
AIR plugins and instruments currently bundled with Pro Tools
Not all third-party plugins are supported yet - a compatibility list can be found here
Cloud Collaboration and Projects
ICON, C24, and Command 8 control surfaces will not be supported
X-Form Audio Suite and algorithm in Elastic Audio
ReWire support
MP3 Export (Bounce and Export Clips as Files)
AAC Import
Score Editor
Chord Extraction
Full qualification on all systems/configurations
Avid say that most of these issues will be addressed by the upcoming full release, however, ICON, C24, and Command 8 control surfaces will not be compatible with the Apple Silicon native version of Pro Tools. Although they have been out of support for a number of years, they should continue to work as before when running Pro Tools via Apple's Rosetta 2 emulation.
The company have also created a dedicated Avid Link Lounge to allow users to share their feedback on the beta and access support.
Pricing & Availability
Pro Tools 2022.12 is available now for anyone with an active Pro Tools subscription or upgrade plan.
https://www.avid.com/pro-tools