Music & Recording Industry News
Hollywood looks like it may be on shaky ground, but it's not all bad news for audio post houses.
Last year, according to US Bureau of Labor Statistics data, employment in both motion picture and sound industries (the BLS's rubric) dropped eight percent from 2013 and 19 percent from 2012. This trend was graphically illustrated by the distress sales, completed earlier this year, of the assets of several iconic audio post facilities, most notably Todd–AO, which ultimately joined Soundelux and POP Sound in liquidation, as well as Sound One in New York City.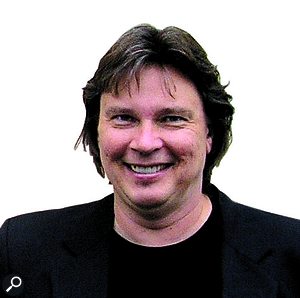 Dan Daley
There are a few reasons for this seemingly sudden decline. For starters, the cinema business here made less money last year, taking in about $10.3 billion in 2014, down 5.2 percent from the prior year. There were more misses than hits, especially in the crucial blockbuster category. Now 2015 is shaping up to look even worse — industry tracker Box Office Mojo is showing the business being off by as much as 25 percent from last year.
Of course, that's just the first quarter of the year, and historically January and February are Hollywood's leanest months. People are already talking about flicks like Avengers: Age of Ultron and the next iteration of the Star Wars franchise, due out this year, as having the potential to set new box–office records, and both will feature the kind of over–the–top multichannel sound that these kinds of films are famous for. The problem is that, with profit increasingly staked on a smaller number of big–budget releases, Hollywood's volatility index is going way up. And that's ultimately going to have an effect on people who mix cinema sound, record production sound, fabricate Foley and do ADR.
Sound familiar? It's the same thing that happened to commercial recording studios 15 years ago. As record labels consolidated, they also strategically pursued their own version of blockbuster artists, the Katy Perrys of the entertainment world, so to speak. Not to denigrate Ms Perry specifically, but she is the avatar of a glossily produced, carefully crafted generation of music products, one that has benefited (and benefited from) a relatively small number of producers, engineers and studios. The purchase orders that were once the bedrock of commercial studios have thinned out considerably, and let's face it, some of what's left goes to artists' and producers' own personal studios, narrowing the revenue stream even further.
That's what's taking place in audio post now. Film revenues are down and the focus on a small number of big–budget productions tends to cluster spending around a smaller number of facilities. And a good share of those are owned by the film studios themselves, most notably Disney, Fox and Sony, all of which maintain large sound stages in LA and elsewhere. It's put enormous pressure on the independent commercial post facility sector.
Not that pressure wasn't there before. Twenty–five years ago, Hollywood was sending its scoring work to Vancouver, in Canada, which had initiated a fairly aggressive campaign to win those jobs based on the currency exchange rate and on reduced or nonexistent back–end royalties. And within a few years of that, national orchestras in places like Prague and Warsaw were getting in on that same act, offering even lower costs for scores.
In the last two decades, several US states have begun to invest heavily in post production, as part of a larger strategy to attract more film and TV production. It's the productions themselves that bring in the greatest amounts of money, and that revenue is scattered around the local economy in the form of hotel stays, restaurants, short–term employment, transportation and so on. But more and more of the allure is the states' investment in technical infrastructure, to keep the production there longer. That includes post production — Georgia, North Carolina and Louisiana have all subsidised the construction of post facilities in their states.
Most recently, the challenge is coming from even further away. China's been on a tear lately, with new film facilities opening up and existing ones expanding. The largest is scheduled to open in 2017 — Qingdao Oriental Movie Metropolis will cost an estimated $8.2 billion and offer 20 sound stages. And like much of China's media-production infrastructure, it will be available at low rates compared to US facilities. The studio's parent company, the Dalian Wanda Group, is serious: it bought America's second–largest cinema chain, AMC Entertainment Holdings, in a $2.6 billion deal in 2013. When a company make 11–digit investments in production and distribution on a global scale, the cost of also chucking in audio post is barely a line item.
The good news is that there's more content being made than ever before — films are struggling but when a blockbuster franchise does hit, like Avengers, the success can help seed smaller productions and the use of a larger number of facilities. TV is having a banner decade, with zombies, vampires and sociopathic advertising executives driving a creative renaissance in the medium, most of which is going out in 5.1 surround. (And the nuance of this audio has been in some cases sublime — listen, with a subwoofer, to the constant background noise on Mad Men to hear what New York actually sounds like all the time.) The small screen has been a boon to smaller post studios, especially programmes from some of the smaller companies.
Finally, streaming is the new frontier, with productions funded by Silicon Valley giants like Google and Facebook, assuring a growing stream of content that will require proper audio to compete with broadcast. All of this new work is subject to the laws of digital, of course — you can do sound design on a laptop just as you can a pop song, so facilities' costs and revenues will be under pressure. But as with music, it also puts a premium on individual expertise: those with the chops to deliver the best creative work, and do it cost effectively, will be the winners.