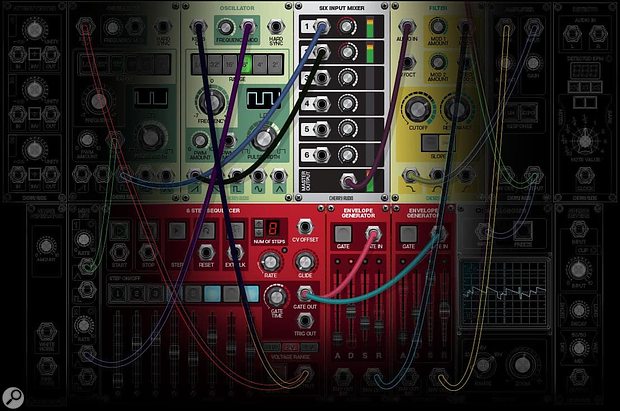 Back in August last year, we reviewed Cherry Audio's Voltage Modular, a 'virtual Eurorack' plug-in that not only emulates the popular modular-synth format, but also, thanks to its integrated online shop populated by numerous third-party modules, Eurorack's wonderfully eclectic grass-roots manufacturing base. You can read our review of it at https://www.soundonsound.com/rev...
Now, in response to the mass self-isolation we're all enduring, Cherry Audio have made the Voltage Modular Nuclear starter kit completely free for the foreseeable future. The Nuclear pack comes with 22 modules to get you started (including amp, envelope, LFO, filter, delay, oscillator and reverb modules), and over 130 presets. To claim your free copy, visit ww.cherryaudio.com/free.
What's more, they've also cut prices by up to 50 percent on a huge range of add-on modules, including those by Andrew Macaulay, Vult, Nekomatic and Benard.
http://www.cherryaudio.com