Music Production & Mixing Masterclasses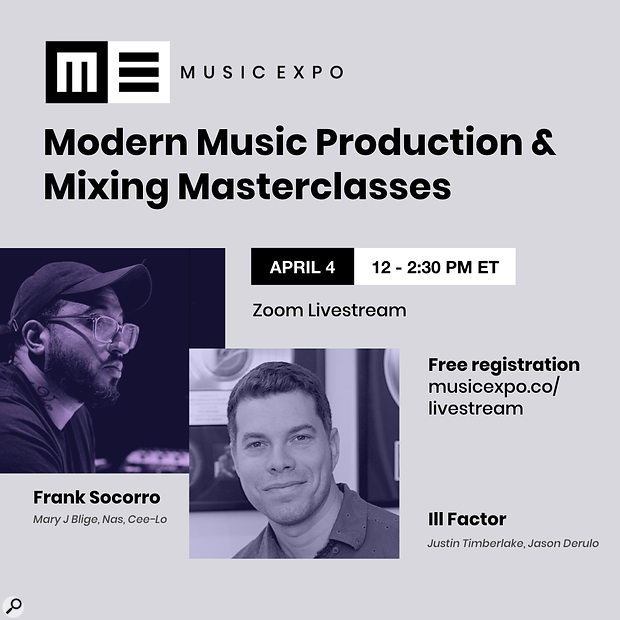 Industry event organisers MusicExpo, in association with Sound On Sound, are to hold a series of livestream seminars and masterclasses on music production, starting on the first weekend of April.
The inaugural session, titled 'Music Production & Mixing', will be hosted by Grammy nominee Ill Factor and mix engineer Frank Socorro, who'll be running back-to-back sessions that between them will go through the entire songmaking process. Ill Factor will kick things off by taking you from the ideas and sound-design stage to writing a complete song, after which Frank Socorro will take Ill Factor's stems and show you how he organises his mix sessions, processes vocals, treats buses and eventually completes his mix.
The live-streamed event will take place on Saturday 4th April, and it's completely free to watch! All you have to do is register at the website below by April 3rd.
We're sure MusicExpo have other sessions planned for the future too, and we'll bring you news of them as they're confirmed.
http://www.musicexpo.co/livestream