KNS 6402 & 8402 unveiled
KRK have unveiled a brace of new headphones: the KNS 6402 and KNS 8402. Both are advances on previous designs (the KNS 6400 and KNS 8400, the latter of which we reviewed back in 2011), and are said to offer improved durability and comfort over those earlier models.
Both newcomers are closed-back, circumaural designs, but are distinguished by their build and specs. The 6402, with its cellular foam pads, offers up to 26dBA of isolation from external sounds, while the more upmarket 8402 provides up to 30dBA of isolation, thanks to its memory-foam earpads. Other differences include slightly higher maximum SPL for the 8402s (124dB, versus the 6402's 122dB), and a subtly wider frequency response (5Hz-23kHz versus 10Hz-22kHz).
KRK recommend both new models for both music listening and creation. They're available to buy now, priced at $99 for the KNS 6402 and $149 for the KNS 8402.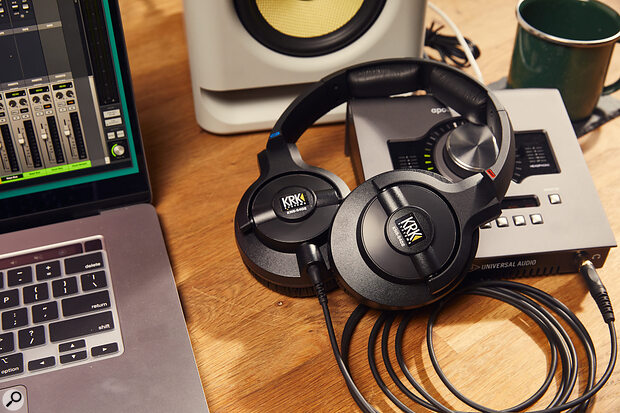 https://www.krkmusic.com/KNS-Headphones