Secrets Of The Mix Engineers: Mitch McCarthy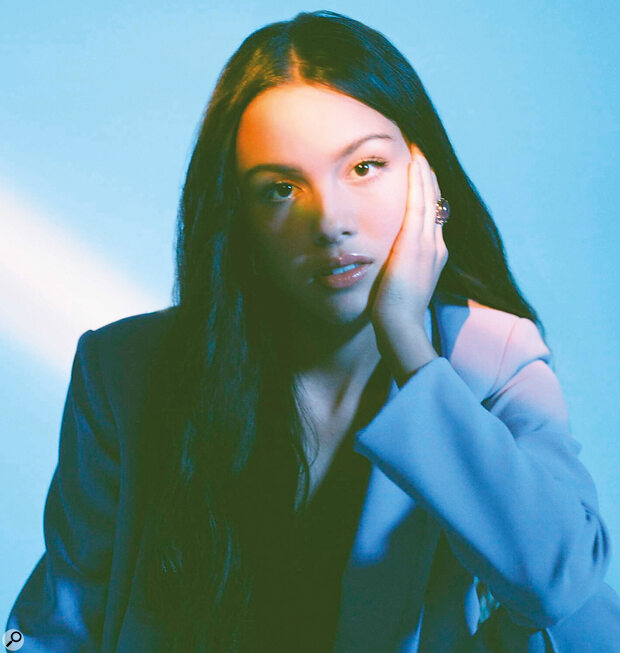 Olivia Rodrigo stormed the charts earlier this year with her breakthrough single 'Drivers License'. LA's rising star Mitch McCarthy talks us through the mix.
In early February of this year, after nearly a decade of hard work, Mitch McCarthy hit the big time. One of many songs he had mixed, 'Drivers License' by Olivia Rodrigo, became the biggest hit of 2021 so far, and broke many records in the process, including for biggest‑ever first‑week song on both Spotify and Amazon Music. The song went to number one in at least 25 countries, including the US and the UK, and was, at the time of writing, mid‑February, still dominating the charts everywhere.
In recent years, McCarthy has enjoyed a number of high‑profile credits, including Bebe Rexha, Melanie Martinez, Carly Rae Jepsen, Meghan Trainor and Giorgio Moroder, but the mega‑success of 'Drivers License' is in a different league altogether. This magazine's Inside Track series tries to cover number one recordings whenever possible, and so when McCarthy received the inevitable email with an interview request, it added to him feeling pretty much on top of the world.
"Yeah, the success of 'Drivers License' is crazy," raved McCarthy, via Skype. "I don't think any of us expected it to do what it's doing, just the magnitude of it. We're all really excited and stoked about it! It still hasn't really hit me yet, because the last year has been so crazy for everyone, with Covid‑19. I guess I'm still in a bit of a shock. In a good way! And then there's doing this interview. I've been reading SOS for 15 years and being in it has been one of my goals for a long time!"
The 'we' that McCarthy refers to means everyone who worked on the single, but in particular the song's co‑writer and producer, Daniel Nigro, as well as Ian McEvily, who manages both Nigro and McCarthy for State of the Art Downtown LA, aka SOTA DTLA (formerly Rebel One). Three years ago McCarthy set up his mix room, where he mixed 'Drivers License', in the same building where the management company is based.
McCarthy started working with SOTA DTLA in 2014, after cutting his teeth with songwriter and producer duo Mario Marchetti and Marc Himmel, and before that working in an Orange County studio called S1 Studios (now defunct). "I'm originally from San Mateo, a suburb of San Francisco," elaborates McCarthy on his background. "I started playing guitar in grade school, which lead to me joining the middle school jazz band. I also played saxophone in the regular school band. I was a fan of all music, from Nirvana to Bill Evans to Eminem.
"During high school I wanted to know how to record myself, and discovered Pro Tools. I soon got into making beats and laying guitar riffs over them, and this transitioned into me falling in love with the engineering side. After high school, in 2008, I went to Expression College for Digital Arts in Emeryville, now called SAE Expression College, which was fantastic. I worked with large‑format consoles, a ton of other analogue gear I never had access to, and gained a lot of technical knowledge. I received my Bachelor's Degree in Sound Arts."
In 2011, McCarthy moved to LA, and further cut his teeth at the two above‑mentioned studios, crediting Marchetti in particular for teaching him a lot about vocal production. "When recording bands at S1 Studios, more and more people started to ask me to mix their records. This was also the case when working for Mario and Marc. I really fell in love with the process and technicalities, and after I left Mario's studio, I decided to strictly focus on mixing. It's rare that I do a full recording session these days."
Mitch McCarthy at his studio in LA.
In part because of his experiences in working with analogue at Expression College for Digital Arts, McCarthy incorporates several choice pieces of analogue gear in his studio, some of which were in use for his mix of 'Drivers License'. Although still only 31, McCarthy reckons that he is "of the last generation that actually cares about analogue. I have always been a gear head, and going to college solidified that. I got completely obsessed! Of course, I grew up in the digital age, and for me working with music has always been about Pro Tools. But once you hear analogue and work with it, you realise it does something special.
"I can hear the difference, and even if it's just that extra five percent, things need to sound as good as possible. For instance, when I compare the Dangerous BAX EQ plug‑in with the hardware version, I find that the hardware sounds warmer and more open than the plug‑in. Also, when you work with analogue gear, it forces you to listen with your ears. If you're sitting in front of a DAW just fixated on a certain plug‑in you tend to be listening with your eyes. But when you're twisting a physical knob, you're purely focused on your ears and the music."
Despite his love of analogue, McCarthy has, like many of his colleagues, come to the conclusion that it's no longer practical to work purely on analogue. "I don't want to spend hours recalling on a desk, so I am only incorporating analogue pieces...
You are reading one of the locked Subscriber-only articles from our latest 5 issues.
You've read 20% of this article for free, so to continue reading...
Buy & Download this Single Article in PDF format

£1.00 GBP

$1.49 USD


For less than the price of a coffee, buy now and immediately download to your computer or smartphone.

Buy & Download the Full Issue PDF
Our 'full SOS magazine' for smartphone/tablet/computer. More info...