Music & Recording Industry News
Thanks to new legislation, gainful employment now means just that for academies and students.
The US Department of Education has just put into place new regulations that will test the eligibility of schools to continue to qualify for federally backed loan guarantees, in what may turn out to be an inflection point for the pro–audio education sector. These regulations, proposed last year and scheduled to go into effect immediately, set standards for career colleges to improve their preparation of students for gainful employment — a key term for these more stringent regulations — or risk losing access to taxpayer–funded federal student aid.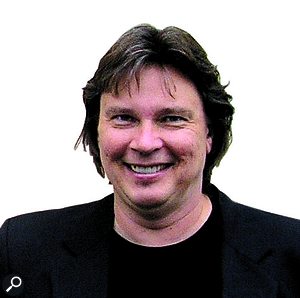 Dan Daley
According to the new regulations, career–education programmes would be deemed as failing if loan payments of typical graduates exceed 30 percent of discretionary income or 12 percent of total annual income. (Discretionary income is defined as being above 150 percent of the poverty line and applies to what can be put towards non–necessities.) There's a red zone: if a student's loan payments amount to 20 to 30 percent of discretionary income, or 8 to 12 percent of total annual income, the school gets a warning. After that, eligibility for aid for the school's programmes that don't meet the new thresholds is cut off.
Take someone making the average wage as calculated by the Bureau of Labor Statistics, which is $42,810 for someone employed in the 'Production' listing of the Sound Recording Industries category for 2014. Twelve percent of that is $5137, or $428 per month. A loan for $30,000 (roughly the average amount of student debt in the US) over the typical 10–year term for student loans and at 6.8 percent annual interest, produces a monthly payment of about $345, which is a bit short of triggering a warning. But a loan for $50,000 for someone making $30,000 a year — a realistic (and perhaps even optimistic) figure for someone just out of school in the kind of challenged industry that music production is these days — produces a more dire calculus: $575 per month. This would put the programme in jeopardy.
This is a huge deal for for–profit colleges, which receive about 90 percent of their funding this way. Not surprisingly, the Association of Private Sector Colleges and Universities — the trade organisation for this cohort of schools — filed two federal lawsuits aimed at blocking or diminishing the new rules. The courts dismissed both of those actions, the most recent one in June, which set the stage for the new rules' implementation on July 1 this year.
These new rules still face some legislative headwinds — the APSCU has substantial clout in a Republican–controlled congress, and a spending bill that would prohibit the DoE from enforcing the rules is in committee. But assuming they do survive partisan antagonism, what are their implications for students and schools?
For starters, it will almost certainly continue a trend that's seen regulatory oversight weed down the for–profit sector. Earlier this year, the for–profit Corinthian Colleges chain closed its doors after being fined nearly $30 million for misrepresenting job placement rates. A debt-relief plan for student borrowers there could cost taxpayers as much as $3.6 billion. The parent company of Art Institutes, which offers audio production courses, closed 15 of its campuses earlier this year in what was expected to be just the first major move to slash expenses since creditors swapped $1.3 billion in debt for control of the company.
It could also prompt schools to broaden their product offerings away from music production and towards career tracks in live sound, installed AV and other areas that have shown better income potential. That's partly what drove the Conservatory of Recording Arts & Sciences (CRAS) in Tempe to expand its broadcast programme, including the purchase of a 42–foot OB truck costing nearly $300,000. This connects, via MADI, to a Fox Sports truck on site for major–league broadcasts such as the MLB's Arizona Diamondbacks, letting students mix games (to Logic Pro, not to air) and learn from professionals who are on the job.
Kirt Hamm, administrator at the school, says the new rules could put downward pressure on tuition costs while broadening course offerings. "Our mantra has always been employable skills in a short period of time," he says. "I think you'll see more of that as more schools focus on certificate programmes instead of degrees."
Schools are going to have to adapt. Chris Davie, managing partner in education consultancy Sonority Group and former VP of operations for SAE Institute's US locations, says schools will have to plough more of their revenue into career services for graduates. That may have to come at the expense of capital investment infrastructure, for things like broadcast facilities and live sound environments, which definitely cost more than a pair of headphones and a laptop running Pro Tools. On the other hand, for–profit schools routinely earn as much as 40 percent profit on their tuition revenue, which is why the industry has been so lucrative for so long. "There's going to have to be a lot of rebalancing of investments," he says. "The future is going to be about a much higher degree of accountability. They'll need to make sure the programmes are preparing graduates for decent–paying jobs, not just entry–level ones."
Ultimately, this will be good for students and schools alike. Broader course and career options and lower tuition costs will give graduates a better chance at both sustainable careers and reduced debt. Schools will benefit from more focused curricula and thus attract more students, instead of relying on marketing strategies like late–night television commercials.
Formal education is now considered a necessity for a career in professional audio — the technology and the businesses around it have become too complex for it to be otherwise. This new level of regulatory oversight is intended to attain better correlation between tuition costs and career outcomes, and that's something from which everyone will benefit.