Breakthrough Producer Of The Year Nominee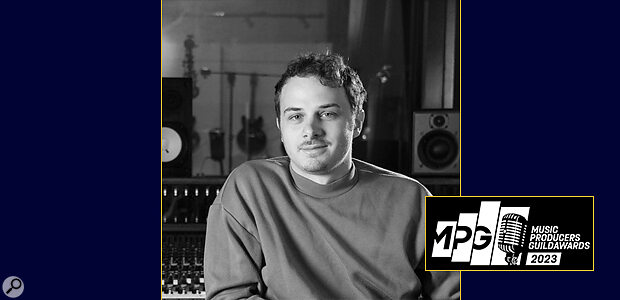 Ricky Damian is a Grammy Award-winning Engineer/Producer who's worked with artists such as Mark Ronson, Lady Gaga, Sam Smith, Adele, Dua Lipa, Yebba, Jorja Smith and Sampha. Ricky has been nominated for Breakthrough Producer Of The Year at the Music Producer Guild Awards 2023.
Now in their 15th year, the MPG Awards celebrate the best British talent working behind the scenes in the music industry. The winners will be announced at the MPG Awards ceremony on 27th April 2023.
Chapters
00:00 - Introduction
00:46 - Musical Background
03:43 - The Move To London
05:45 - Working At Tileyard
08:21 - Going Freelance
09:50 - A Wide Range Of Skills
13:11 - Breakthrough Producer Nomination
Ricky Damian - Biog
Born in Treviso, Italy and already a musician from age 6, Ricky Damian's career started at age 15, when he began assisting at the biggest studio in town, learning to use analogue gear and tape machines while producing his own projects on the side.
At the age of 19 he moved to London, to further pursue his career in music production, and while attending SAE Institute he started working for legendary producer Mark Ronson as his in‑house engineer, working very closely on hundreds of projects across an eight-year span.
Professional of choice for artists like Sam Smith, Jorja Smith, Yebba, Sampha, Damon Albarn, Ezra Collective, Ibeyi and many others, Ricky's multifaceted skillset allowed him to accumulate an incredibly diverse discography, multiple Grammy Nominations, a Grammy win and several Platinum certifications.
Interviewer: Sam Inglis - Biog
Editor In Chief Sam Inglis has been with Sound On Sound for more than 20 years. He is a recording engineer, producer, songwriter and folk musician who studies the traditional songs of England and Scotland, and is the author of two books: Neil Young's Harvest (Bloomsbury, 2003) and Teach Yourself Songwriting (Hodder, 2006).

About the People & Music Industry podcast channel
Listen to experts in the field, company founders, equipment designers, engineers, producers and educators.
Available on Apple Podcasts, Google Podcasts, Spotify, Amazon or wherever you get your podcasts.