Module and extended versions now available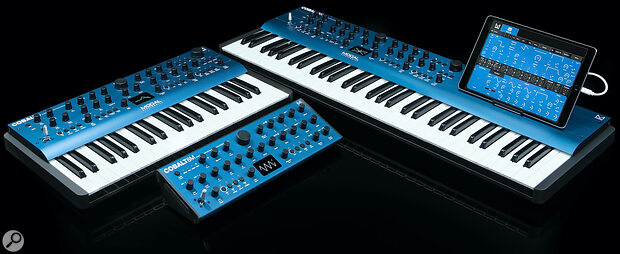 It takes some companies years to produce module versions of their instruments, but British company Modal have managed it in a matter of weeks. Scarcely had the Cobalt 8 37-key polysynth landed than we received news of a desktop version, the Cobalt 8m, and also a larger version with an expanded 61-note keyboard, called the Cobalt 8x.
In both cases, the new Cobalts have the same virtual-analogue synthesis engine and modulation options as the original Cobalt8, and differ only in their form factor. Preference for any of the three, then, should come down to factors like your keyboard-playing skills, or whether you've already got a master keyboard setup.
The new Cobalt 8m and 8x are available now, priced at £499 and £649 respectively. To learn more about the Cobalt series' synth architecture, check out our original report here.
https://www.modalelectronics.com/