It's more than 20 years since the BBC closed their legendary Radiophonic Workshop, but its spirit lives on in the Radiophonic Room at Manchester's Eve Studios.
Eve Studios near Manchester, UK, is home to an incredible working collection of original BBC equipment — and the same fearless approach to musical experiment.
We join studio owner Martin King and singer-songwriter Studio Electrophonique for a unique recording experience involving one-inch tape, BBC valve preamps, an ancient Roland drum machine and a cooked breakfast...
Beginning: 00:00
Intro: 00:16
The Radiophonic Room: 00:39
The Aesthetics Of Old Equipment: 01:33
Working With Studio Electrophonique: 05:33
The Challenge Of This Project: 08:01
Hacking The Roland CR78: 09:18
The Reason For Recording A Breakfast: 11:43
Recording The Live Performance: 14:58
Outro: 19:26
Martin King works the desk...
Owner Martin King in the Radiophonic Room at Eve Studios, Manchester, UK.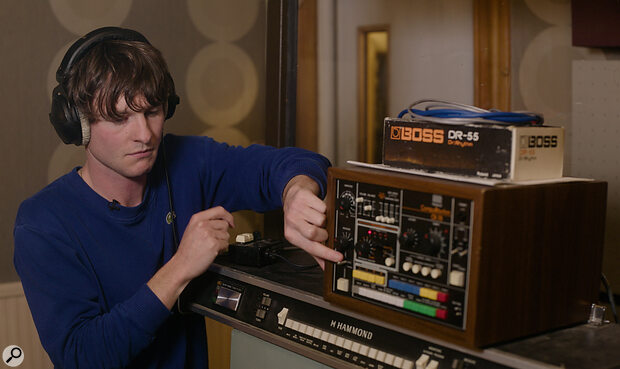 Singer-songwriter Studio Electrophonique playing the Roland CompuRhythm drum box.
Old ex-BBC studio gear.
Studer reel-to-reel tape recorder at Eve Studios.
More info: http://evestudios.co.uk/
This SOS video is kindly sponsored by Universal Audio.