Company will retain developer team and HQ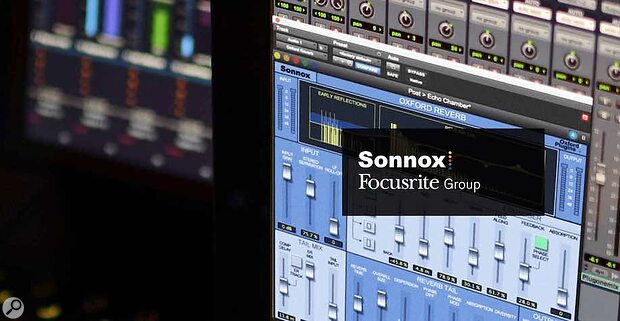 The Focusrite Group have today announced that they have acquired award-winning plug-in developers, Sonnox. The company will remain at its Oxfordshire headquarters, with their current team of 16 continuing to be led by founder Rob Densham.
Sonnox are well-regarded in the audio industry, with a heritage tracing back to the legendary Sony Oxford OXF-R3 digital console. The company say that they've always had ambitious plans despite being a relatively small team, and aim to continue to develop an increasing number of products that meet the needs of new and existing customers alike. The company's current product range will continue to be available through the same reseller network.
"This is our first acquisition in the audio software market, and it is an absolute pleasure to welcome Rod and his entire team to the Focusrite Group. Sonnox products are globally recognised as best-in-class, making them a natural fit in our stable, and we are all excited about the opportunities and possibilities that lie ahead with the collective expertise of our combined sales and R&D teams." - Tim Carroll, CEO of Focusrite
"We believe that by joining Focusrite with their scale, industry expertise, and range of premium brands, we can continue to grow, and deliver innovation and excellence to audio hobbyists and professionals alike. Focusrite have a proven track record of achieving this in our industry, and we are very excited to become part of their Group." - Rod Densham, Founder and Managing Director of Sonnox
https://www.sonnox.com/