Affordable column PA series gains larger model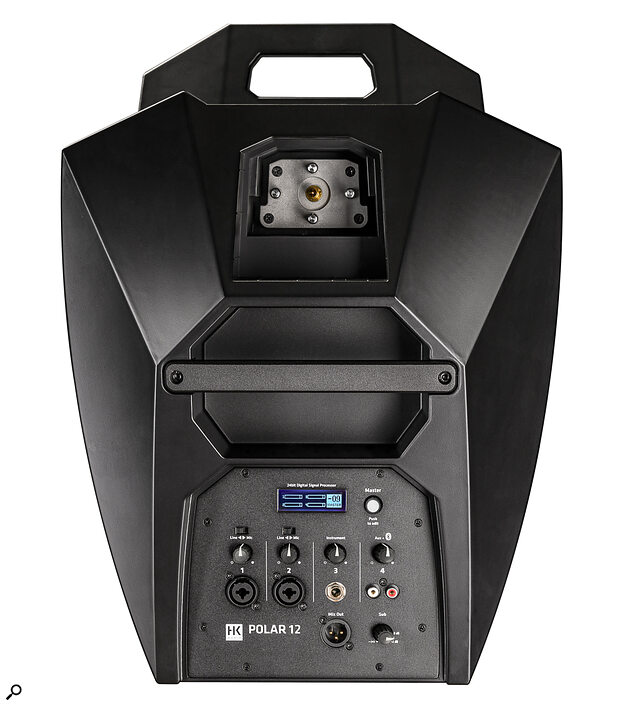 HK Audio's Polar 10 made their premium line-array technology more affordable than ever, and it's just been joined by a larger sibling, the Polar 12.
Named for the 12-inch woofer in its base unit, the Polar 12 shares its modular construction with the Polar 10, in that the mid/top column comprises a spacer bar and a section loaded with speakers, and the whole column can be detached from the sub for easy transportation and storage.
The top section is based around six 3-inch midrange drivers and a 1-inch constant-directivity horn, and the whole ensemble (including sub) is powered by a 2000W Class-D amp. Frequency response is quoted as 35Hz to 20kHz, and HK say it has a wide dispersion of 120 degrees. The base unit incorporates a four-channel mixer for standalone operation, and can also accommodate music playback via Bluetooth 5.0.
Pricing is yet to be announced at the time of writing, but the system is due to go on sale later this Autumn.
https://hkaudio.com/produkt/polar-12/