0-CTRL offers patch points and dynamic sequencing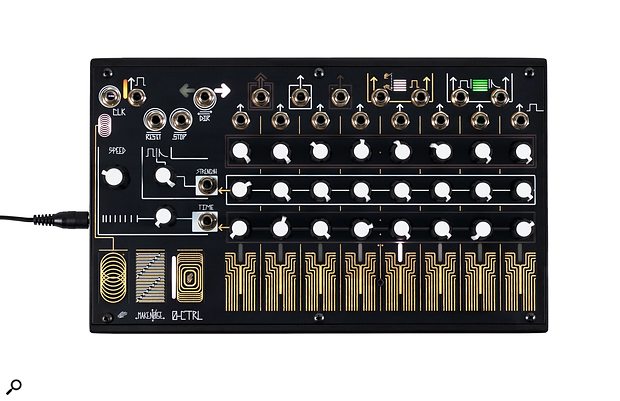 Make Noise impressed us with their 0-Coast synth a few years ago — read our review here — and now they've followed it up with a new step-sequencer in the same form factor.
The 0-CTRL is a fully patchable analogue step sequencer with a note-entry touch panel along the front. In addition, it features a pressure pad for adding a human element to the voltage outputs, and voltage control over playback direction, note strength, and more.
Make Noise naturally recommend using the 0-CTRL to sequence their 0-Coast, but it can of course be used with any analogue synth, and conforms to Eurorack standards.
The 0-CTRL is available now for $399. You can see it in action in the video below.
http://makenoisemusic.com/synthesizers/ohctrl