Headset version of company's debut headphones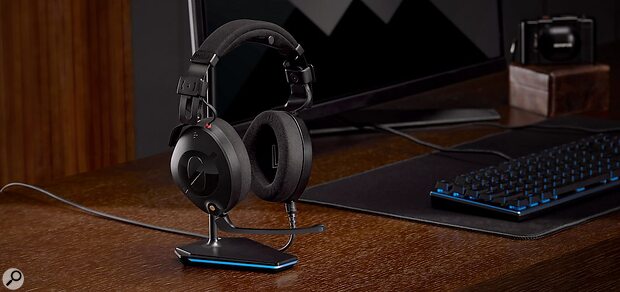 Rode have today announced the NTH-100M, a new headset edition of their recently released headphones equipped with a broadcast-grade microphone. Rode say that this latest model offers all of the same features as the original, and provides an ideal solution for media and broadcast, podcasting, streaming, and conference call applications. The microphone is also available as a standalone accessory, meaning that existing users of the NTH-100 are able to turn their current headphones into a headset.
The NTH-Mic can also be purchased separately, allowing exiting NTH-100 owners to turn their headphones into a headset.The included boom arm microphone (the NTH-Mic) is equipped with a miniature condenser capsule which promises to deliver clear and detailed voice reproduction, and exhibits an omnidirectional polar pattern. It screws into the TRRS input on the NT-100M's earcup, where it is held in place by a locking bayonet connector. It has been designed to be positioned to provide optimum protection from plosives, and can be easily removed and refitted as necessary.
Rode specify a frequency range of 20Hz to 20kHz, and a signal-to-noise ratio of 67dB. A self-noise figure of 27dBA is provided, and maximum SPL handling is stated to be 106dB SPL RMS. The microphone comes supplied with a 2.4m TRRS cable, as well as a Y-splitter cable.
For more information on the NTH-100 headphones themselves, you can check out our review in the May 2022 issue of SOS.
Pricing & Availability
The NTH-100M is available now, priced at $189. The NTH-Mic is available to purchase on its own for $59.
https://rode.com/nth-100m