Amp modelling specialists turn their attention to mixing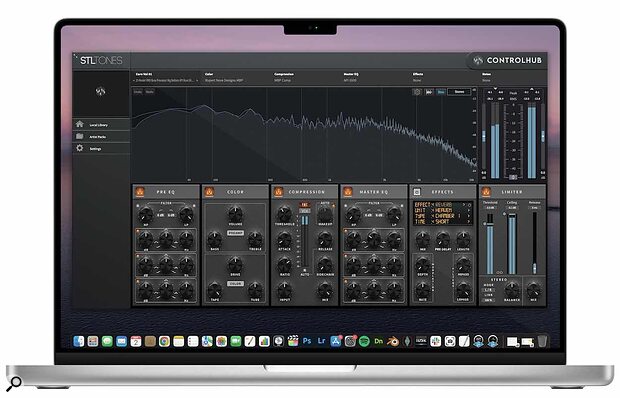 STL Tones have released ControlHub, a plug-in that hosts modelled signal chains from studios and mixing engineers around the world and presents them as channel strips. ControlHub is their first piece of software aimed at mixing, and is based on the same modelling approach used in their guitar-focused plug-ins, ToneHub and AmpHub.
Users are able to load in Expansion Packs which contain models of entire signal chains from mixing engineers such as Neil Avron, Mark Lewis and Machine (The Producer), as well as studios including The Castle Recording Studios. The interface is divided into Pre EQ, Colour, Compression, Master EQ, Effects and Limiter sections, with each one providing control over the parameters of the modelled hardware.
ControlHub is available now for an introductory price of $199, and includes one free Expansion Pack valued at $49.
https://www.stltones.com/products/controlhub-plugin